President: Nuclear Deal Opens World's Doors to Iran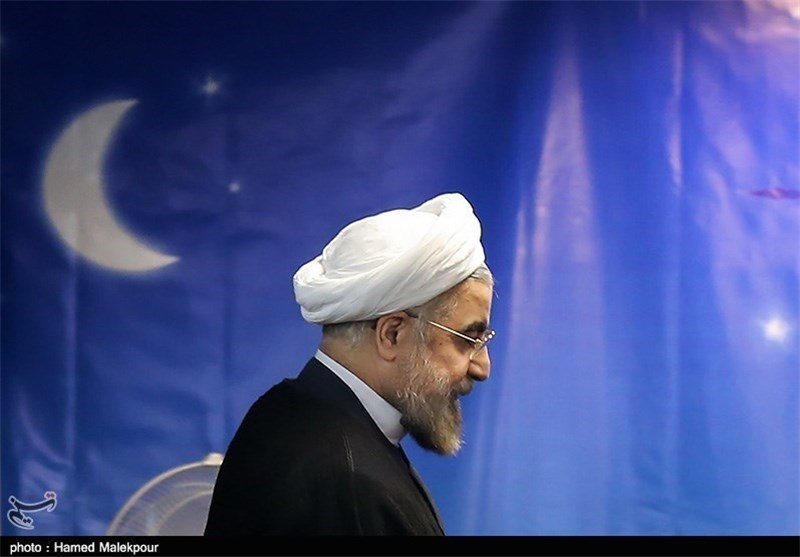 TEHRAN (Tasnim) – Iran's president highlighted the economic outcomes of a nuclear deal with world powers, saying termination of the anti-Iran sanctions under the JCPOA would open the world's doors to the country.
"The (nuclear) negotiations opened the world's gates to us, enabling us to export our goods to the world, and this is a gate through which we can bring technology and capital into the country," President Hassan Rouhani said on Sunday, in a live televised interview.
He noted that conclusion of the nuclear talks between Tehran and the Group 5+1 (Russia, China, the US, Britain, France and Germany) has put an end to the "cruel and inhumane sanctions" against the country.
The president, however, made it clear that Iran's economic policy would not shift from the "resistance economy" grand plan.
Plans should be devised to increase the country's production and boost non-oil exports, he stressed.
Iran and the Group 5+1 (also known as the P5+1 or E3+3) on July 14 reached a conclusion on a lasting nuclear agreement that would terminate all sanctions imposed on Tehran over its nuclear energy program after coming into force.
The promising prospect of trade with Iran after the implementation of the agreement has prompted major European countries to explore the market potential in the populous Middle East nation.
Earlier in July, a high-ranking German delegation led by Vice-Chancellor Sigmar Gabriel visited Iran as the first foreign delegation in Tehran after the nuclear conclusion.
French Foreign Minister Laurent Fabius also travelled to Tehran in July, in the hope of strengthening political and economic relations with the Islamic Republic.
Last week, Iran's Deputy Foreign Minister Abbas Araqchi said conclusion of nuclear talks with world powers has given Tehran the option to take its pick from the many parties seeking economic cooperation with Iran, including impatient Western countries.
"European foreign ministers are queueing up to travel to Iran, but it does not mean that we'll offer whatever they would want. Rather, it is us who have the choice," Araqchi had explained.