Italian FM Lauds Iran's Campaign against Extremism
TEHRAN (Tasnim) – Italy's Minister of Foreign Affairs Paolo Gentiloni praised Iran's achievements in the fight against extremism and terrorism, saying that the Islamic Republic is playing a major role in the stability of the Middle East region.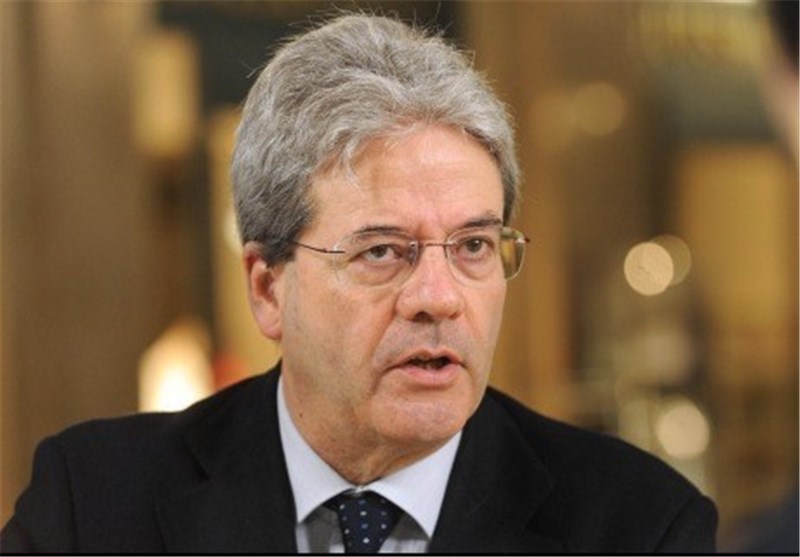 Speaking to the Islamic Republic of Iran Broadcasting (IRIB) in Rome on Monday on the eve of a visit to Tehran, Gentiloni expressed optimism about the continuation of Iran's anti-extremism campaign, and said, "It is a big hope for us."
He further described Tehran's role in the stability of the region as "significant" for Europe, and said Iran and Europe have common interests in the fight against the Islamic State in Iraq and the Levant (ISIL) terrorist group.
Elsewhere in his remarks, the Italian top diplomat expressed the hope that mutual cooperation between Tehran and Rome would further boost in diverse economic and political areas.
According to media reports, Gentiloni and Minister of Economic Development Federica Guidi are slated to arrive in Iran on an official visit today.
During their two-day trip, Gentiloni and Guidi will meet with a number of Iranian officials including Minister of Industry, Mine, and Trade Mohammad Reza Nematzadeh.
They will be accompanied by a high-ranking delegation of Italian economic activists and representatives of various Italian firms interested in making investments in Iran.
Italy used to be a major economic partner of Iran, and is now trying to regain its position in the Iranian economy.
The visit will come as part of a new wave of renewed interest in ties with Iran after Tehran and the Group 5+1 (Russia, China, the US, Britain, France and Germany) on July 14 reached a conclusion over the text of a comprehensive 159-page deal on Tehran's nuclear program.
The comprehensive nuclear deal between Iran and the six powers would terminate all nuclear-related sanctions imposed on Iran after coming into force.
Experts believe that Iran's economic growth would rise remarkably after the final nuclear deal takes effect.