US Legal System Rewards Police Brutality: Advocacy Group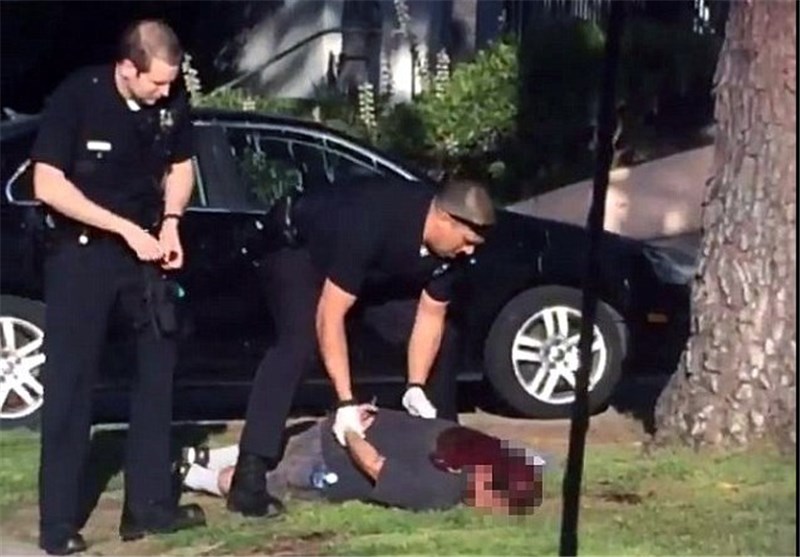 TEHRAN (Tasnim) – The US legal system feeds the ongoing police brutality and killings of citizens as it does not hold officers accountable for their actions, Communities United Against Police Brutality President Michelle Gross said.
On Tuesday, The Washington Post reported that police in the United States fatally shot at least 570 people in 2015.
"Many people frame this as a problem of 'bad apples' [within police departments]," Gross told Sputnik on Wednesday. "But the real problem is a bad system that rewards brutality and misconduct, and insulates officers from accountability."
Over the past several years, police brutality has become a much discussed social problem in the United States, as numerous beatings and killings by police of unarmed individuals have been revealed on social media.
Gross explained US lawmakers are also part of the problem because they are reluctant to bring up the issue of police misconduct as they rely on police federations' endorsements in order to be re-elected.
"Police are the enforcers of racial and economic disparities in this country."
Gross also pointed out that police officers more often seem to rush into situations by employing aggressive tactics and language, even though they are trained to use force only when a situation makes it necessary.
US police killed 1,100 civilians in 2014 and 1,200 civilians in 2013, according to media reports.