Saudi, Syrian FMs to Visit Russia, Iran's Zarif May Join: Report
TEHRAN (Tasnim) – Top diplomats from Saudi Arabia and Syria are going to visit Moscow next Monday, Lebanese newspaper As-Safir reported, raising the possibility that Iran's Foreign Minister Mohammad Javad Zarif may also pay a visit to the Russian capital city.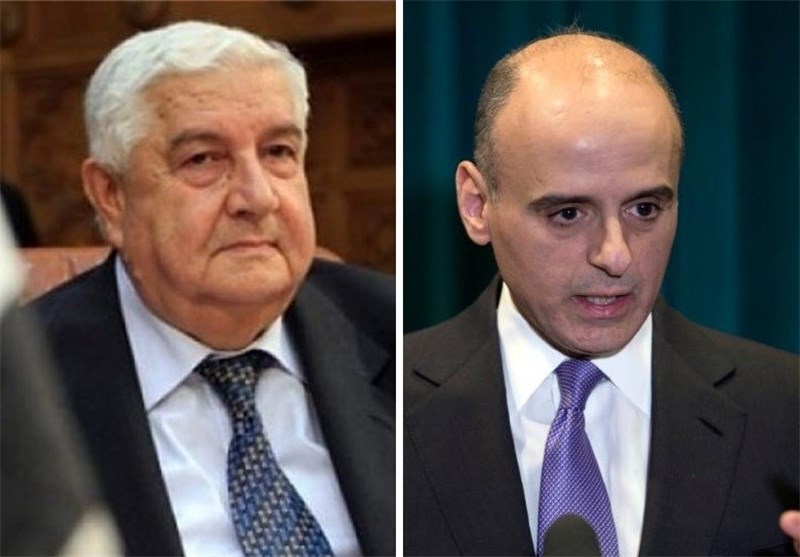 Syrian Foreign Minister Walid al-Muallem will pay a visit to Moscow next Monday, the Lebanese daily reported.
According to the report, Saudi Foreign Minister Adel al-Jubeir will also travel to Moscow hours later in an effort to prepare the ground for King Salman bin Abdulaziz's trip to Russia before year end.
The paper, however, could not verify whether the two Arab ministers might hold a meeting under the Kremlin's supervision.
Citing Syrian media sources, the report said it is not unlikely that Iranian Foreign Minister Mohammad Javad Zarif would also pay a visit to Moscow next week.
Iran, Russia and Syria have redoubled efforts in recent weeks to find a solution to the crisis that has plagued Syria for more than four years.
Back on Tuesday, Syria's Muallem and Russian Deputy Foreign Minister Mikhail Bogdanov gathered in Tehran for talks with Iranian officials on procedures for ending the civil war in the Arab country.
Syria has been gripped by civil war since March 2011 with Takfiri terrorists, including militants from the Islamic State in Iraq and the Levant (ISIL) terrorist group, currently controlling parts of it, mostly in the east.
More than 220,000 people have been killed in the four-year conflict that has driven 4 million refugees abroad.