French Hostage Freed in Yemen: Hollande's Office
TEHRAN (Tasnim) – A French woman who was abducted in Yemen in February has been freed, the French president's office said early on Friday, adding that she would return to France in the coming hours.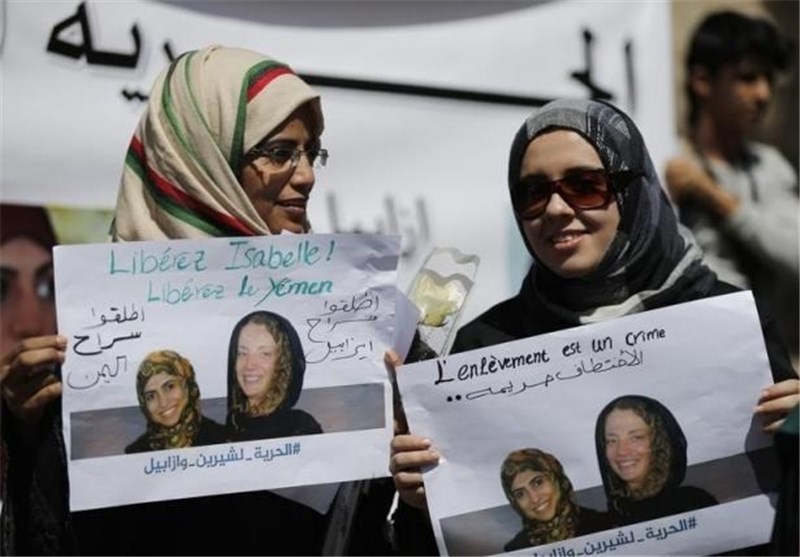 Isabelle Prime, a consultant for Yemen's Social Fund for Development, and her translator Shereen Makawi were abducted by gunmen in the capital Sana'a on Feb. 24 while they were on their way to work. Yemeni tribal sources said in March Prime would be released, but only Makawi was freed at the time.
Authorities in neighboring Oman have helped in locating Prime and bringing her to the Persian Gulf sultanate at dawn before her return to France, official news agency ONA cited an unnamed official at the Omani Foreign Ministry as saying on Friday.
"Our compatriot Isabelle Prime has been freed tonight," the French statement said.
"The President of the Republic (Francois Hollande) wishes to thank all those who helped reach this outcome, and in particular Sultan Qaboos Bin Said, the Sultan of Oman," the statement was quoted by Reuters as saying, without providing any details.
Oman has often played a mediating role in hostages release and in regional diplomacy.
Kidnappings of Westerners occur sporadically in Yemen, mostly carried out by al Qaeda militants and tribesmen.