Iran's Tasisat Daryaei Wins AFC Futsal Club Championship
ISFAHAN (Tasnim) - Tasisat Daryaei from Iran claimed the title of the 2015 AFC Futsal Club Championship on Friday.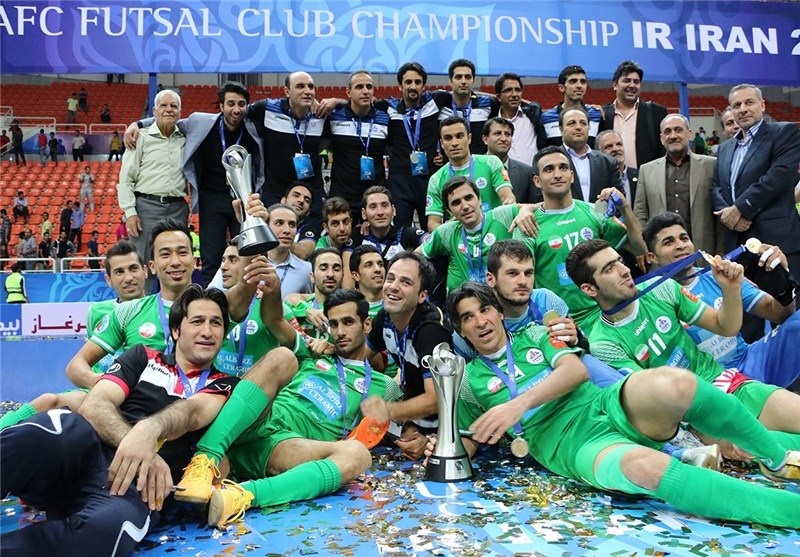 Tasisat defeated Kuwaiti Qadsia 5-4 at the Nagshe Jahan Stadium in Isfahan to become the first Iranian club since 2012 to win the AFC Futsal Club Championship.
Asghar Hassanzadeh scored twice and there were single strikes from Ghodrat Bahadori, Reza Sangsefidi and Vahid Shamsaee as the Iranian side claimed the title.
Hamad Hayat and Abdulrahman Alwadi, also with a brace, were on target for the Kuwaiti club while Abdulrahman Altawail's late goal made for a nervous finish for the home team.