Iran to Raise Crude Output in Biggest Oilfield Next Month
TEHRAN (Tasnim) – Crude production at Iran's Azadegan oilfield is expected to jump by 75,000 barrels a day within the next month.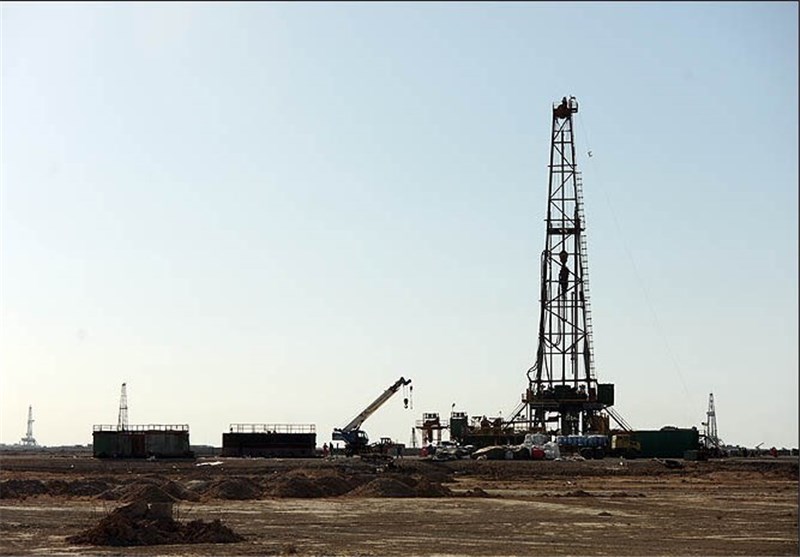 The rise in crude extract from the southwestern oilfield will take place with a delay of about two months.
Known as Iran's biggest oilfield, Azadegan is located at Iran's southwestern province of Khuzestan. The oilfield is separated into northern and southern phases.
The task of development of the northern phase of Azadegan, which has shared reserves with Iraq's Majnoon oilfield, has been given to Chinese contractors.
A source at China National Petroleum Corp (CNPC) said the top energy group is slated to kick off phase one at North Azadegan around early October.
Reuters quoted CNPC as saying in its in-house newspaper on Thursday that the North Azadegan project "reached its final stage before production starts".
Meanwhile, a CNPC media official said he had not been informed yet on the latest status regarding North Azadegan.
Big oilfields Yadavaran and Azadegan, both in Khuzestan, are part of Iran's plan to sharply boost oil production after the Western sanctions are terminated under a final nuclear deal.
Earlier on Wednesday, the International Energy Agency said Iran could raise its oil output by as much as 730,000 barrels per day (bpd) from current levels fairly quickly after sanctions are removed.
The West's energy watchdog estimated that Iranian oilfields, which pumped around 2.87 million bpd in July, could increase production to between 3.4 million and 3.6 million bpd within months of sanctions being lifted.
Iran and the Group 5+1 (Russia, China, the US, Britain, France and Germany) finalized the text of lasting deal on Tehran's nuclear program on July 14.
Dubbed the Joint Comprehensive Plan of Action (JCPOA), the deal would subject the parties to comply with a series of commitments, resulting in the termination of sanctions on Iran in exchange for certain restrictions on Tehran's nuclear program during a defined period of time.
Experts believe that Iran's economic growth would rise remarkably after the final nuclear deal takes effect.