North, South Korea Trade Rocket, Artillery Fire, Seoul Says
TEHRAN (Tasnim) – South Korea and North Korea exchanged rocket and artillery fire across their tense border on Thursday in their first armed clash in five years, the South Korean Defense Ministry said.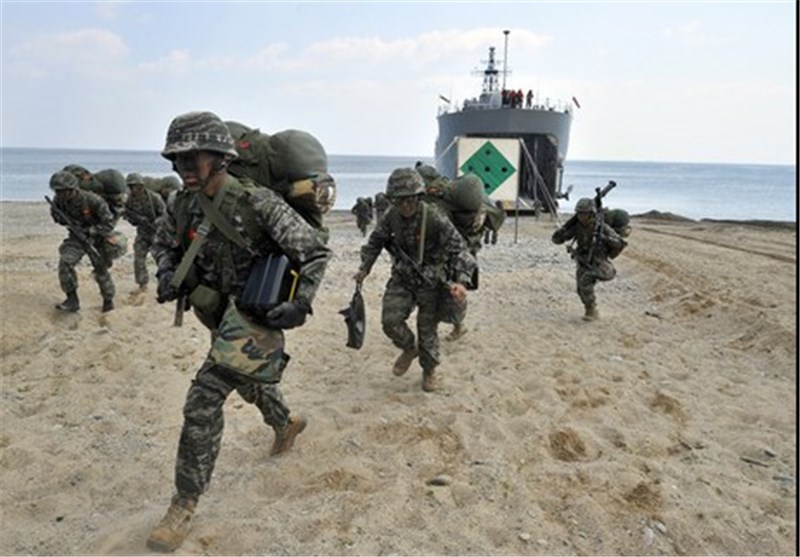 No casualties were immediately reported on either side.
South Korean military radar detected what appeared to be a North Korean rocket landing in Yeoncheon, a South Korean border county north of Seoul, at 3:52 pm Thursday, the Defense Ministry said in a brief statement. The statement did not mention any damage from the rocket.
South Korea responded by firing "dozens" of shells from a 155-millimeter artillery unit, targeting the rocket's launching point in the North, the ministry said.
"Our military has increased its vigilance and is closely watching the movement of the North Korean military," the statement said, The New York Times reported.
The exchange of fire was the first armed clash between the countries since North Korea launched an artillery attack on a South Korean border island in 2010, killing two marines and two civilians. At the time, South Korea retaliated by pounding North Korean gun positions with its own artillery barrage.
Tensions have been on the rise along the countries' 155-mile border since Aug. 4, when two South Korean border guards were seriously wounded by land mines that the South said were planted by the North. North Korea denied planting the mines.
In retaliation, South Korea last week began using loudspeakers along the border to broadcast propaganda messages into North Korea, a tactic dating from the Cold War that had not been used in 11 years. The North turned on propaganda loudspeakers of its own, and it threatened to attack South Korea's.