10 Killed as Bomber Hits Military Camp in Southern Somalia
TEHRAN (Tasnim) – Somali security officials say a suicide bomber has attacked a military camp in the southern port city of Kismayo, killing at least 10 soldiers.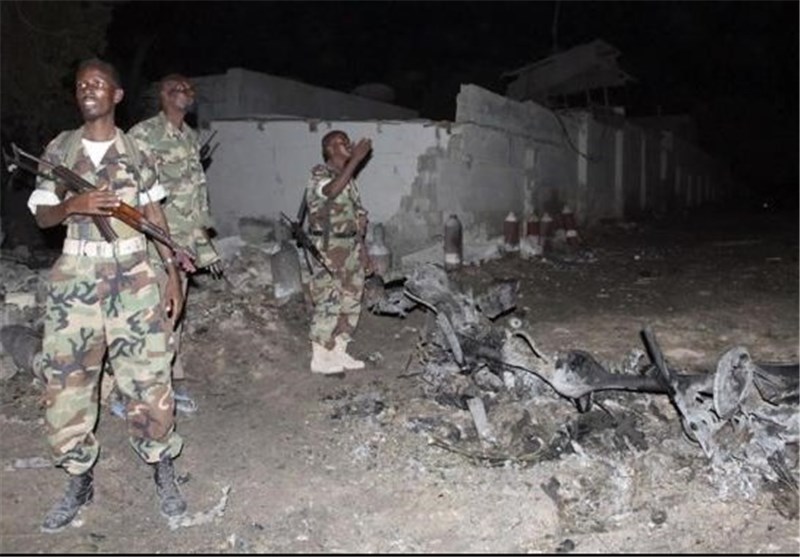 Somali police official Ahmed Ali said the bomber on Saturday rammed his vehicle into the gates of a former university campus that is now a military camp where soldiers are being trained to fight the extremist group al-Shabab.
A senior military official in Kismayo, Col. Mohamed Hassan, said at least 10 soldiers died in the attack, according to the Associated Press.
Al-Shabab, which is allied to al-Qaeda, claimed responsibility for the bombing. Despite being forced out of many of their strongholds, the rebels are still able to launch lethal attacks in the capital, Mogadishu, and elsewhere in Somalia.