Hajj Manifestation of Muslim Unity: Leader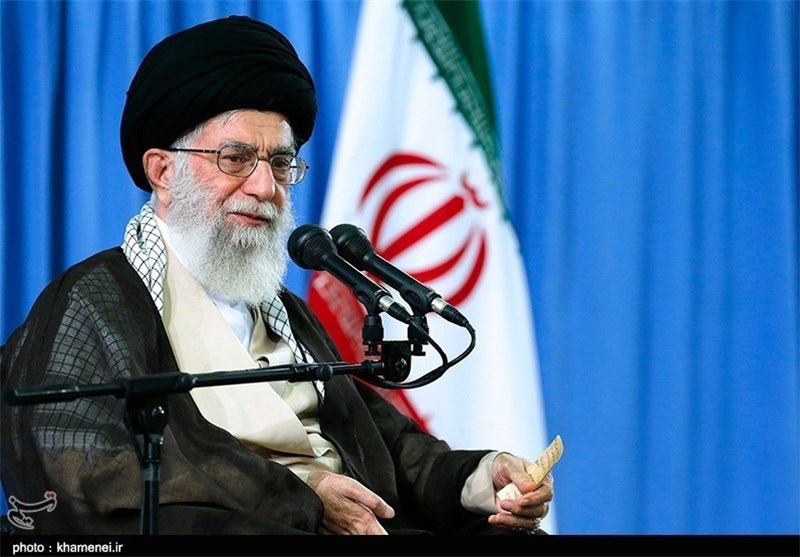 TEHRAN (Tasnim) - Supreme Leader of the Islamic Revolution Ayatollah Seyed Ali Khamenei described Hajj as the manifestation of Islamic unity and called on Muslims making the Hajj pilgrimage to tap into the Iranian nation's experience in maintaining unity.
In a Saturday meeting with a group of Iranian Hajj officials in Tehran, Ayatollah Khamenei hailed the Hajj pilgrimage as a clear manifestation of "Islamic unity" given the participation of Muslims from different countries, races, denominations and cultures in the annual pilgrimage.
The Leader noted that Hajj also provides a good opportunity for Muslims to use one another's experiences for the enhancement of the Islamic society.
Imam Khamenei further said Muslims can draw on the Iranian nation's experience in identifying the enemies and not mistaking foes for friends.
The Iranian nation is well aware that the "global arrogance and Zionism" are the real enemies, the Leader said, adding that it is why Iranians chant slogans against the US and Israel in all demonstrations.
Unlike the Iranian nation, some Islamic groups that rose to power in certain Muslim countries, mistook the enemy for friend and suffered a blow, Ayatollah Khamenei said.
The Leader then called on Muslims to learn from the Iranian nation's experience in remaining united despite differences and recognizing and thwarting the enemies' divisive plots.
"Global bullies seriously seek to ignite violence and division in the name of Islam and try to defame… Islam, pit the nations against each other and even foment clashes inside a nation in order to weaken the Islamic Ummah (society)," the Leader warned.
Hajj is an Islamic pilgrimage to Mecca and the largest gathering of Muslim people in the world every year. The pilgrimage occurs from the 8th to 12th of Dhu al-Hijjah, the last month of the Islamic calendar, which fall on September 22-26 this year.