Indian Firm to Sign Pact with Iranian Mines Company: Report
TEHRAN (Tasnim) – India's state-owned company KIOCL Ltd. said it would soon enter into a pact with Gol Gohar Mines Corporation, one of the largest ones in Iran.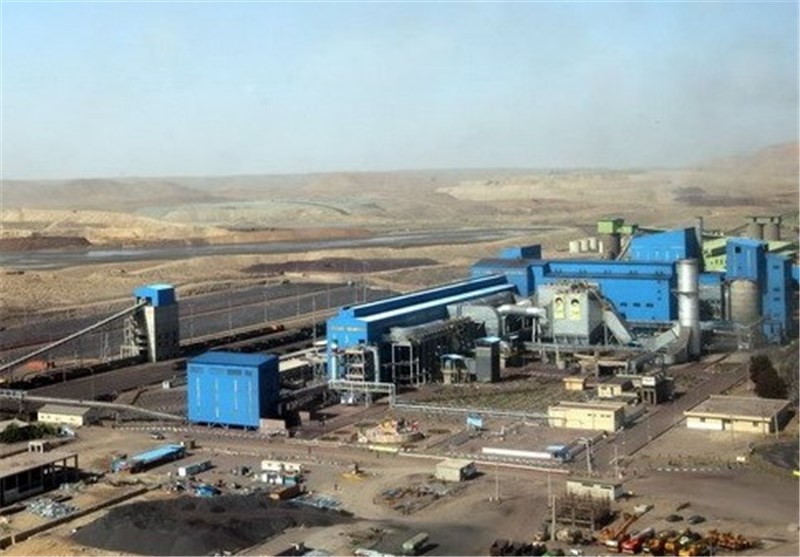 Under the arrangement, iron ore fines would be imported from Iran and converted to pellets at KIOCL facility at Mangalore (Karnataka), Business Standard reported.
Malay Chatterjee, chairman and managing director (CMD) of KIOCL said, "The first shipment of 50,000 tons of iron ore fines from Gol Gohar mines in Iran is expected to arrive in September this year. KIOCL would make pellets from the fines. We are going to sign an agreement shortly with Gol Gohar mines wherein KIOCL would source one million tons of iron ore fines every year."
He said the KIOCL pellet making facility is strategically located close to the Mangalore port and iron ore shipment from Iran would take only four days to reach the plant.
Earlier this month, it was announced that KIOCL is expecting the first shipment by Gol Gohar next month.
"We are in the final stages of talks with Gol Gohar Mining Company of Iran for a tie up to import about 1 MT of iron ore. It is expected to be formalized in a month, post which the first shipment can take another week to reach Mangalore port," KIOCL Chairman and Managing Director Malay Chatterjee said at the time.
KIOCL has a pellet plant of 3.5 MT per annum capacity and a big iron plant of 2.6 lakh tons per annum capacity.
Gol Gohar mines contain six ore bodies spread over an area of 40 sq km. The total deposits of iron ore in the region are estimated to be over 1.135 billion tons. The major ore body has a deposit of more than 650 million tons.
Soon after Iran and the Group 5+1 (Russia, China, the US, Britain, France and Germany) reached a conclusion on the Islamic Republic's nuclear program, an Indian delegation visited Tehran and discussed ways to expedite crude oil payments of $6.5 billion to the Islamic Republic.
The delegation also held talks with the Iranian authorities on the issue of Indian multinational oil and gas company ONGC Videsh (OVL) getting access to develop Iran's prolific Farzad-B field.
Iran and the Group 5+1 (also known as E3+3 and P5+1) on July 14 reached a conclusion on a lasting nuclear agreement that would terminate all sanctions imposed on Tehran over its nuclear energy program after coming into force.