Refugees, Riot Police Face Off in Hungary
TEHRAN (Tasnim) - A standoff at a train station between refugees and Hungarian riot police continues for a second day as hundreds refuse to go to a refugee center.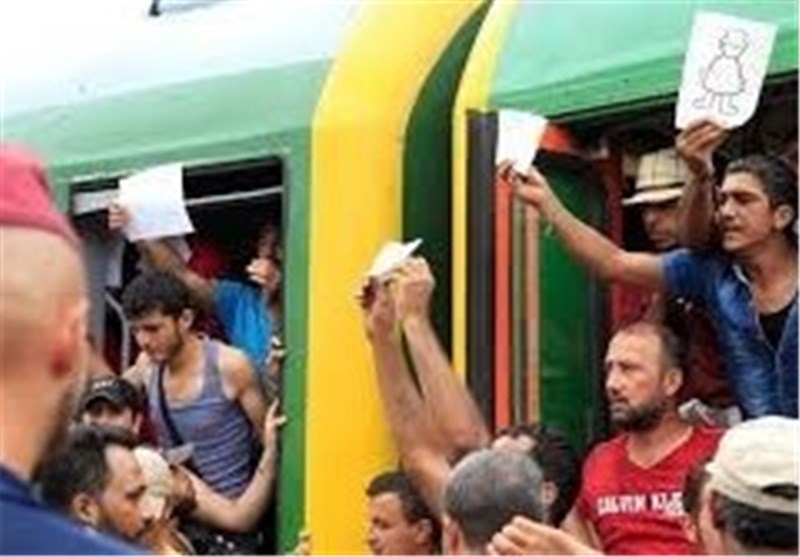 Mainly Syrian and Afghan refugees on Friday remain on and around a train in the town of Bicske that is located 30km west of Budapest.
"They want to go to other countries, particularly Germany. They do not want to stay in Hungary," Al Jazeera's Mohammed Jamjoom reported from the scene of the standoff.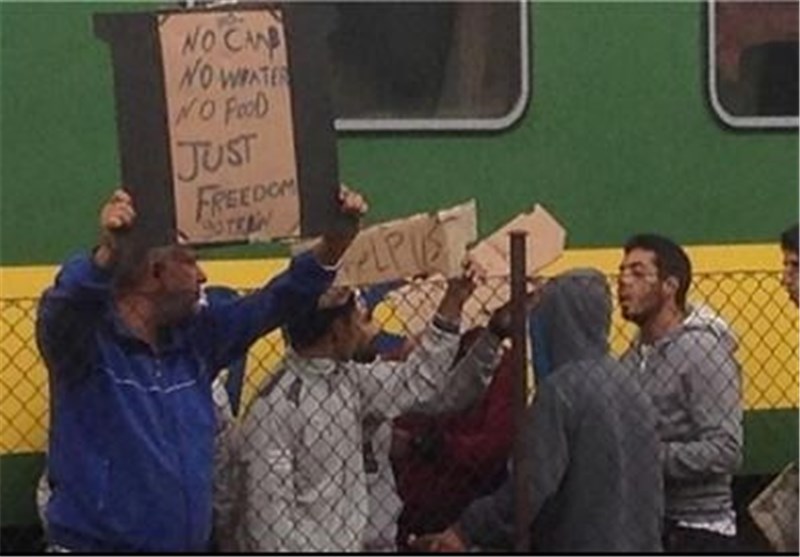 Calls for a unified European response to the refugee crisis are growing stronger, as the Budapest government stays in defense of Hungary's response to the surge in refugees trying to enter the country.
The parliament in Hungary is scheduled to meet on Friday and Monday in two sessions to discuss new laws on migrants and refugees.
The EU's foreign ministers are also holding talks in Luxembourg, where the refugee crisis is high on the agenda.
Hungary has been widely criticized for its way of handling the flow of refugees to Europe.
A fence on the border with Serbia is one of several measures under way to make it more difficult for refugees to enter and stay in Hungary.
Hungarian Prime Minister Viktor Orban said on Thursday that his country did not want to take in large numbers of Muslims.
"I think we have a right to decide that we do not want a large number of Muslim people in our country," Orban told journalists outside the EU headquarters in Brussels.