Harry Reid: Democrats to Filibuster Iran Nuclear Deal
TEHRAN (Tasnim) – US Senate Minority Leader Harry Reid said that Democrats will try to mount a filibuster to prevent the Iran nuclear agreement from getting to President Obama's desk for a veto.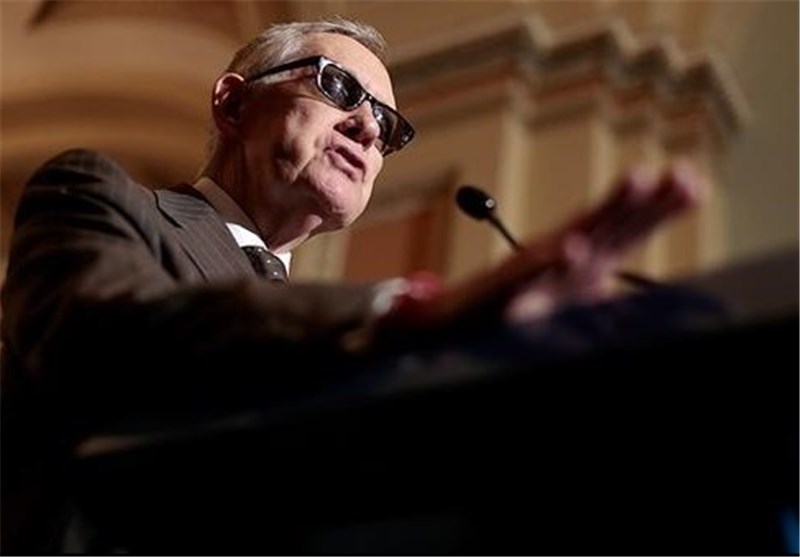 "I recently informed Senator McConnell that after a period of robust debate, Democrats would be happy to proceed straight to a final passage vote that is consistent with Senator McConnell's many statements that important matters in the Senate have 'for quite some time required 60 votes.' The choice is up to him," Reid said, referring to Senate Majority Leader Mitch McConnell, The Washington Times reported on Saturday.
President Obama needs 41 votes in the Senate to filibuster procedural rule to prevent a resolution disapproving the accord. So far 38 Democrats have come out in support of the agreement.
If the resolution is filibustered, it would be a major victory for the White House, which wouldn't have to use President Obama's veto pen to protect the Iran deal.
Iran and the Group 5+1 (Russia, China, the US, Britain, France and Germany- also known as P5+1 or E3+3) finalized the text of a lasting deal on Tehran's nuclear energy program on July 14.
When Congress returns to Capitol Hill from its August recess, both the House and Senate are expected to vote on resolutions disapproving the July 14 accord.