Iranian Fighter Jets Hit Mock Enemy Positions by Homegrown Smart Bombs
TEHRAN (Tasnim) – Fighter jets of the Islamic Republic of Iran Air Force (IRIAF) equipped with domestically-made missiles and smart bombs successfully hit fixed and mobile targets in the second day of the large-scale aerial exercises in the country's central regions.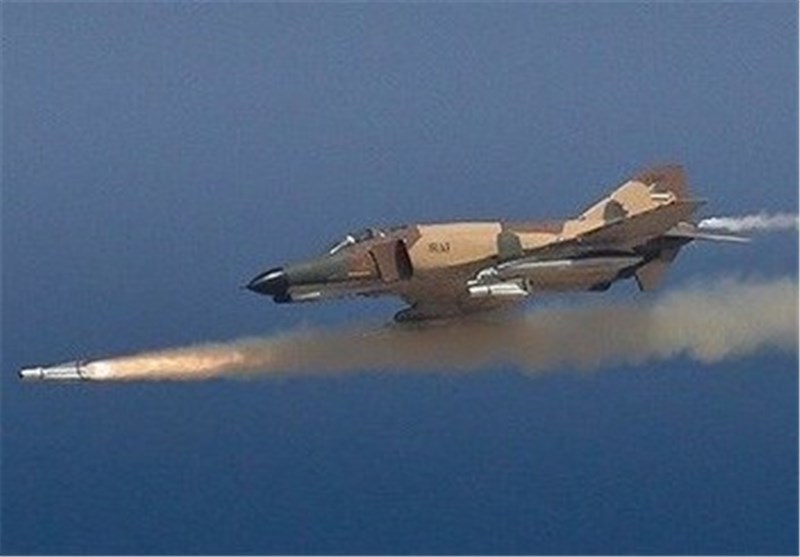 During the war game, codenamed Fadaeeyan-e Harim-e Velayat 5 (Devotees of Velayat Airspace 5), various kinds of IRAF strike fighters, including the F-14, F-4, F-5, Sukhoi Su-24, and Unmanned Aerial Vehicles (UAVs) were deployed.
At this stage of the drills, the fighters managed to destroy positions of the mock enemy by using smart bombs, such as laser-guided and the electro-optical bombs.
The aerial operations were carried out over an area of 400,000 square kilometers, while the target zone in the air-to-ground battles will focus on a 7,000 sq. km area.
According to General Massoud Roozkhosh, spokesman for the war game, Saturday's missions also included aerial combats involving F-14 and MiG-29 fighter jets.
Roozkhosh had announced earlier that various types of interceptor fighter jets, bombers, military transport aircraft, communication and reconnaissance planes, tanker aircraft and UAVs are employed in the drill.
On Friday, Air Force lieutenant commander had said the drill's message for the regional countries is "security, stability, friendship and sustained peace".
Iran's Air Force holds annual war games in a bid to boost capabilities to defend the country's airspace.