Top Jewish Democrat Opposes Iran Nuclear Agreement
TEHRAN (Tasnim) – Key US Democratic Senator Ben Cardin has expressed opposition to the nuclear agreement reached between Iran and six world powers on July 14, a report said.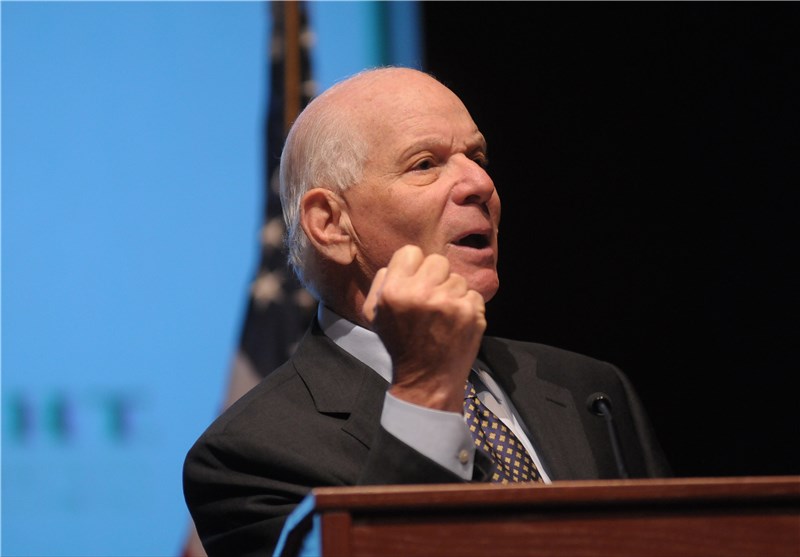 "This is a close call, but after a lengthy review, I will vote to disapprove the deal," Cardin wrote in an article published by The Washington Post on Friday.
"After 10 to 15 years, it would leave Iran with the option to produce enough enriched fuel for a nuclear weapon in a short time," the Maryland Democrat further wrote.
Cardin, who is Jewish and the top Democrat on the Foreign Relations Committee, became the third Senate Democrat to oppose the agreement. Senator Charles Schumer of New York and Robert Menendez of New Jersey are also against the accord.
Reports suggest that Cardin's opposition could be a setback to Obama, but the White House has already clinched the necessary Senate votes to ensure that even if Obama ends up having to veto a disapproval resolution set for a vote next week, his veto would be upheld.
President Obama needs 41 votes in the Senate to filibuster procedural rule to prevent a resolution disapproving the accord. So far 38 Democrats have come out in support of the agreement.
If the resolution is filibustered, it would be a major victory for the White House, which wouldn't have to use President Obama's veto pen to protect the Iran deal.
Iran and the Group 5+1 (Russia, China, the US, Britain, France and Germany- also known as P5+1 or E3+3) finalized the text of lasting deal on Tehran's nuclear program on July 14.
When Congress returns to Capitol Hill from its August recess after Labor Day, both the House and Senate are expected to vote on resolutions disapproving the July 14 accord.