Two Turkish Police Killed in Suspected PKK Attack
TEHRAN (Tasnim) – Two Turkish police were killed Sunday in an attack in the country's southeast blamed on the outlawed Kurdistan Workers' Party (PKK), security sources told AFP.
September, 06, 2015 - 15:52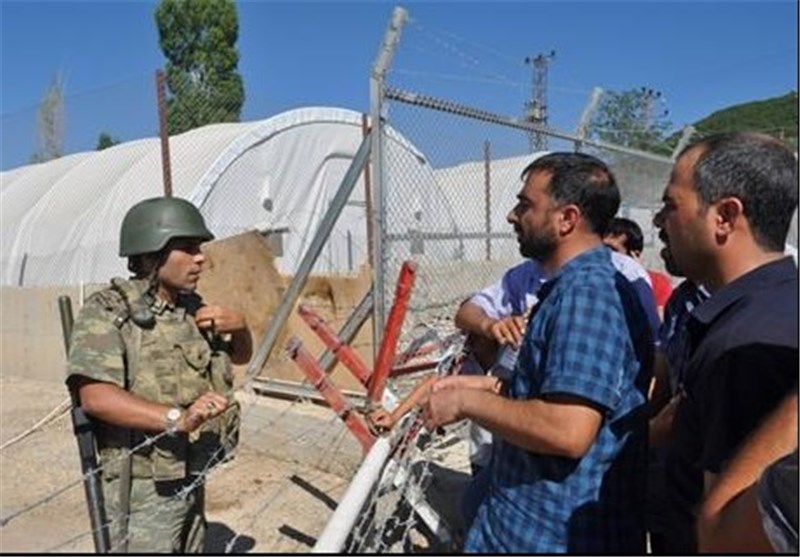 The attack is latest deadly strike on the security forces blamed on the PKK since the Turkish government began a major "anti-terrorist" campaign against the Kurdish militants in July.
Security officers launched a major operation against the PKK in the Sur district of Diyarbakir late Saturday after the militants erected barricades and dug trenches, sources told AFP.
Two Turkish police were killed and three others wounded when Kurdish militants attacked their vehicle with rocket launchers, prompting heavy clashes between security officers and the rebels.
Clashes were continuing in and around the Sur district, where authorities have declared a curfew.
The PKK and the armed forces have traded fire daily since a two-year-old cease-fire fell apart in July.
The military has been carrying out air raids and other operations against the group's strongholds in southeast Turkey and in northern Iraq over the past few weeks.
The PKK has stepped up its attacks on the Turkish army and police in response to the airstrikes.
Some 70 security force members have been killed in attacks blamed on the PKK since July, dealing a blow to hopes for an end to its three-decade insurgency that has claimed tens of thousands of lives.