Mother of Palestinian Baby Killed in Israeli Arson Attack Dies
TEHRAN (Tasnim) – Riham Dawabsha, the mother of 18-month-old Ali Dawabsha who was burned alive in an arson attack by Israeli settlers on July 31, died from her injuries late Sunday, after fighting for her life for over a month, relatives and hospital officials said.
September, 07, 2015 - 11:56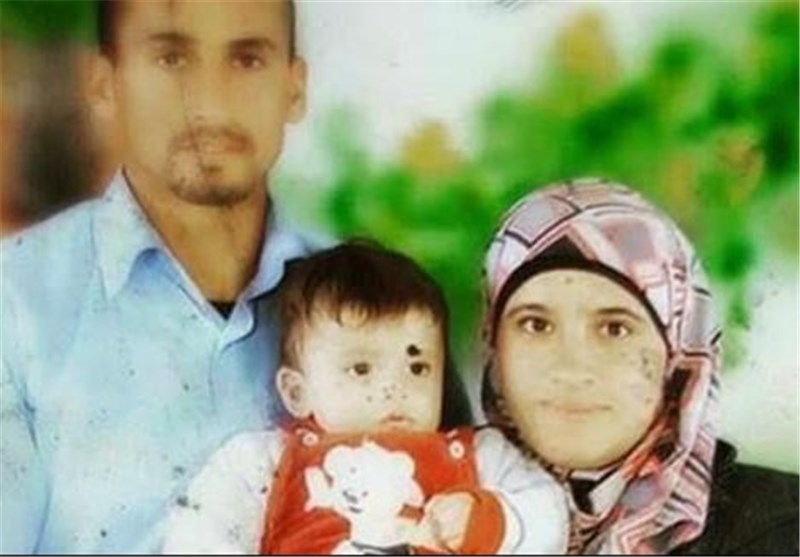 Relatives said that Riham, 27, who suffered third-degree burns to 90 percent of her body in the attack, succumbed to her injuries.
Hospital officials at Tel HaShomer also confirmed that she had died, Ma'an News Agency reported on Monday.
Earlier Sunday, Kamal al-Shakhra, the head of a medical team sent to Tel HaShomer hospital by the Palestinian Authority, said in a press statement that Riham's blood pressure had dropped and her vital organs had stopped working, but that her condition was stable.
Israeli settlers smashed the windows of two homes in Duma, before throwing flammable liquids and Molotov cocktails inside, killing infant Ali, who was trapped inside the house, and critically injuring the other family members.
On Aug. 8, Saad Dawabsha, the father of 18-month-old Ali, died from injuries sustained in the attack.
Following the incident, Israeli authorities arrested a number of settlers, but later released nearly all the suspects.
The perpetrators of the attack have not been arrested by Israeli authorities.
Israeli settlers have carried out at least 142 attacks on Palestinians in occupied East Jerusalem and the West Bank since the start of this year, according to the UN Office for the Coordination of Humanitarian Affairs.
Only 1.9 percent of complaints submitted by Palestinians against Israeli settler attacks result in a conviction, the Israeli group Yesh Din has reported.