300 Foreign Troopers Killed in Yemen Army's Attack on Ma'rib: Sources
TEHRAN (Tasnim) – Yemeni military sources announced that the casualties of a recent retaliatory missile attack by Yemen's army and popular committees on a Saudi-led coalition's arms depot in Ma'rib have amounted to 300.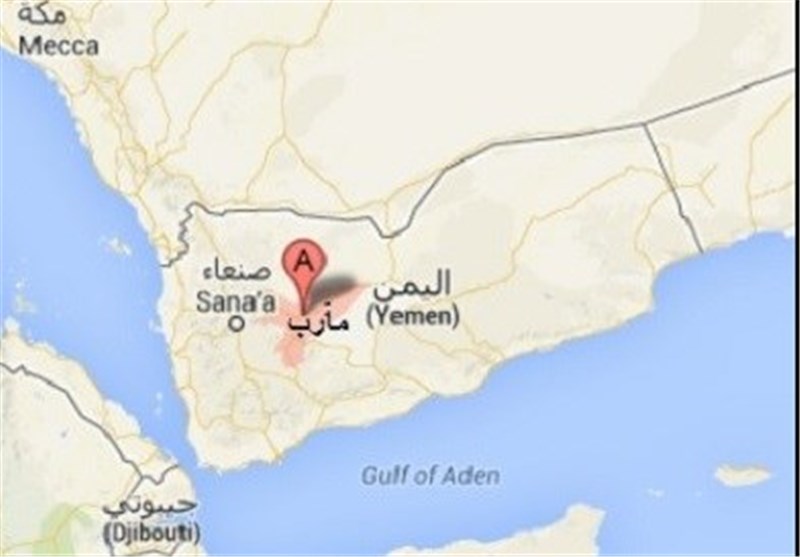 Saudi Arabia and its allies, who have been pounding the innocent people of Yemen for over five months, came under a rocket attack by Yemeni army forces and popular committees in al-Safer military airport in the central Yemeni province of Ma'rib.
Military sources of Yemen declared on Sunday that officers and soldiers from Saudi Arabia, the UAE, Bahrain, and other countries were among the 300 aggressors killed in the attack, the Lebanese al-Ahd news website reported.
UAE had earlier confirmed that 45 Emirati soldiers were killed in the Ma'rib attack, where Saudi Arabia and Bahrain also lost 10 and 5 forces, respectively.
Al-Masirah also announced at least 70 people, mostly Emirati soldiers, have sustained injuries in the Friday afternoon's incident, and some of them are in critical condition.
According to sources, more than 40 armored vehicles and military trucks were destroyed in the attack. Three Apache combat helicopters also went up in flames.
In the retaliatory strike on Friday, Yemeni forces launched a missile attack on a Saudi-led coalition's arms depot, where military forces were attending a morning ceremony in the barracks.
The attack came as Saudi Arabia and some of its Arab allies, including the UAE, Kuwait, Qatar and Bahrain, began on March 26 to launch deadly airstrikes against the Houthi Ansarullah movement in an attempt to restore power to the fugitive former President Abd Rabbuh Mansour Hadi, a close ally of Riyadh.
More than 4000 people, many of them children and women, have been killed in the Saudi-led aggression against the Arab country so far.