Blaze at Refugee Shelter in Germany Injures 5 People: Police
TEHRAN (Tasnim) – Five people were injured in a fire at an asylum shelter in Germany, police said Monday, after a weekend that saw more than 20,000 refugees entering the country.
September, 07, 2015 - 16:09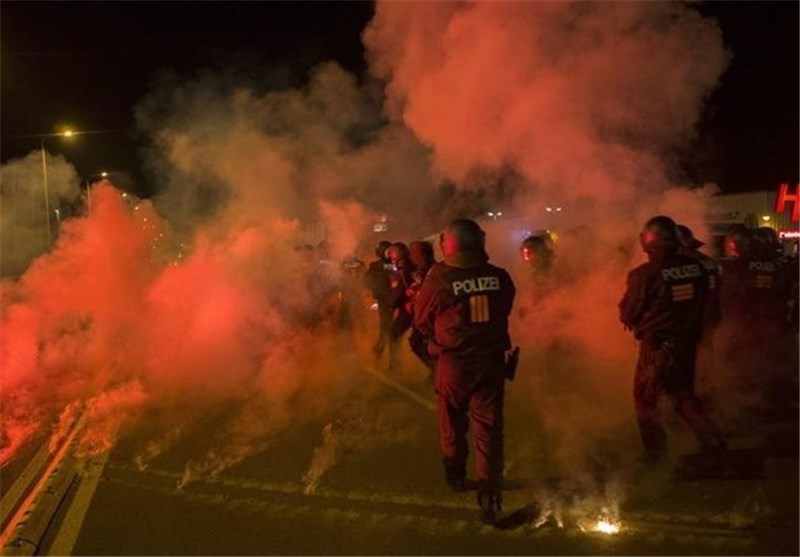 The blaze broke out at a shelter, housing more than 80 people, in the town of Rottenburg in the western state of Baden-Wuerttemberg.
Two people suffered leg injuries jumping from a window to escape the flames, police spokesman Josef Hoenes said in a statement, while three were treated for smoke inhalation, Reuters reported.
The cause was not immediately known, and was being investigated.
Germany has witnessed dozens of arson attacks on asylum shelters in recent months. The country expects the influx of refugees and migrants to quadruple to about 800,000 this year.
The surge over the weekend came after Germany and Austria agreed with Hungary to waive rules requiring refugees to register an asylum claim in the first EU country they reach.
Europe is facing its worst refugee crisis since the Yugoslav wars of the 1990s. The influx has brought the European Union's asylum system to breaking point, and has fed the rise of right-wing populist parties, while member states have been divided over their policy response.