Australian FM Urges Enhancement of Tehran-Canberra Trade Ties
TEHRAN (Tasnim) – Australian Foreign Minister Julie Bishop called for trade exchanges between Tehran and Canberra to be boosted following a final nuclear agreement reached between Iran and world powers and the ensuing lifting of anti-Iran sanctions.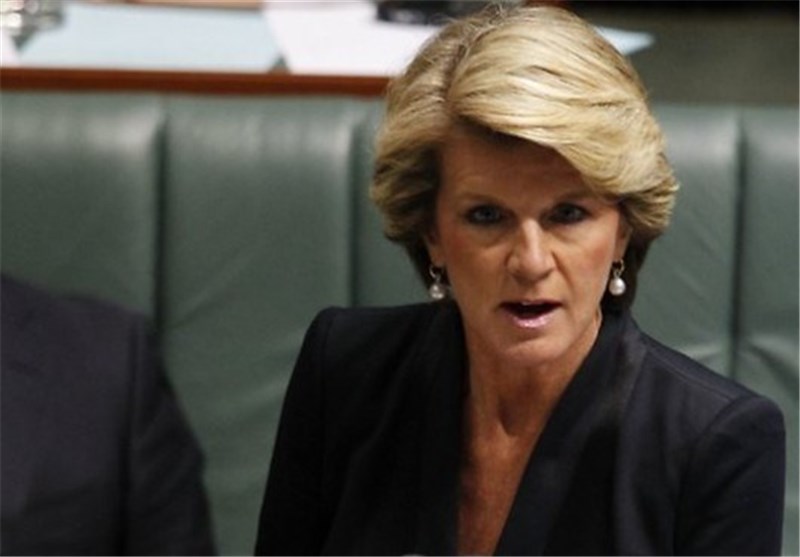 The Australian foreign minister said there is high hope that the volume of trade between Australia and Iran can be multiplied after the lifting of the sanctions.
Noting that agricultural goods constitute the vast bulk of Australia's exports to Iran, she expressed the hope that trade with Iran will witness a rapid growth in the near future.
"Prior to the sanctions our exports to Iran peaked at around $1 billion, now exports are currently valued at $360 million, so there's clearly room to increase our trade with Iran, should sanctions be lifted," ABC News quoted Bishop as saying on Monday.
Back on August 5, a senior Australian official said that Canberra is determined to maximize its economic cooperation with Iran as the Islamic Republic possesses an immense economic potential.
"Iran has a great potential in the field of economy and my country is ready to boost its all-out economic ties with Iran as soon as possible," said Ric Wells, deputy minister of Australia's Foreign Ministry, in a meeting with Iran's Deputy Economy Minister Mohammad Khazae in Tehran.
Wells also stressed that both nations should explore more avenues for cooperation in the spheres of agriculture, mining and education.
For his part, Khazae said Tehran and Canberra should redouble their efforts to increase their volume of trade exchanges in the fields of investment, customs cooperation, and prevention of additional taxation as Iran is on the cusp of economic expansion following the conclusion of nuclear talks between the Islamic Republic and six world powers.
Following the conclusion of nuclear talks between Iran and the Group 5+1 (Russia, China, the US, Britain, France and Germany) on July 14, major European countries have expressed their willingness to carve out more niche positions in the Iranian market as global demand for investment in the Islamic country is on the rise.