Iranian Envoy: Construction Activities in Parchin Not IAEA's Concern
TEHRAN (Tasnim) – Iranian Ambassador to the International Atomic Energy Agency (IAEA) Reza Najafi emphasized that the UN's nuclear watchdog is not authorized to inspect construction activities in Parchin, a military site southeast of Tehran.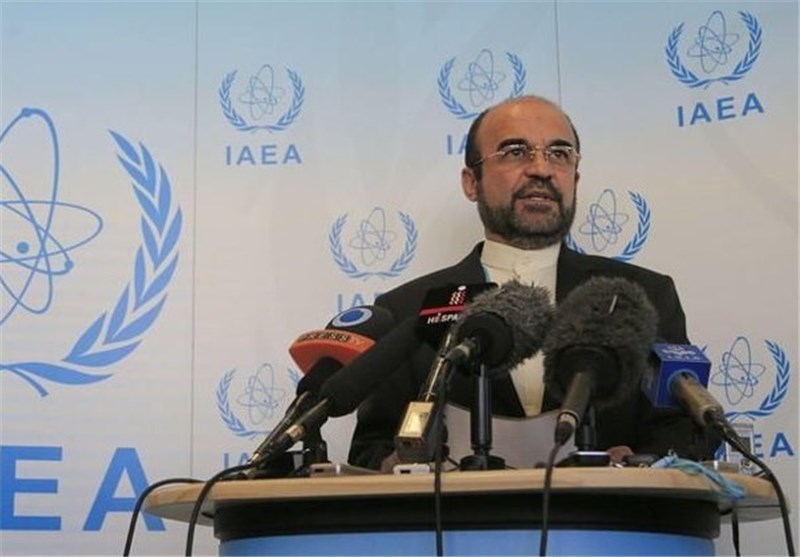 "Parchin is a conventional military site, in which construction is a normal issue, and it is not the agency's concern," Najafi said on Monday in response to IAEA Director-General Yukiya Amano, who repeated the agency's concern about construction work at the military site.
"The issue (of Parchin military site) is so clear that even US officials have acknowledged it," he noted.
Najafi further said Iran believes that the IAEA had better focus on the implementation of the roadmap agreement recently signed between Tehran and the agency.
Speaking to reporters in Vienna on Monday, Amano once again repeated his claims about Parchin, which some world powers insist that should be covered by the IAEA inspections.
Amano said recent work in Parchin could "undermine the capability" of the UN agency to verify what past activities Iran carried out at the site.
Earlier last month, US State Department Spokesman John Kirby also noted that "it's important to remember that when you're talking about a site like Parchin, you're talking about a conventional military site, not a nuclear site. So there wouldn't be any IAEA or other restrictions on new construction at that site were they to occur."