Number of Saudi-Led Coalition Troops in Yemen Rises to 10,000: Al Jazeera
TEHRAN (Tasnim) – A Saudi-led alliance has deployed 10,000 troops to Yemen, Qatari news channel Al Jazeera said on Tuesday, in an apparent sign of determination to escalate attacks against Houthi forces after they killed at least 60 Persian Gulf Arab soldiers on Friday.
September, 08, 2015 - 17:18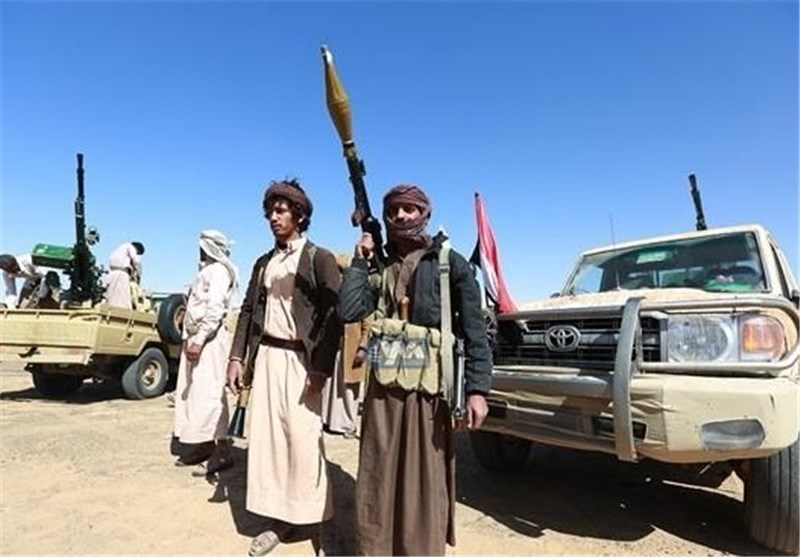 Yemen's neighbors ramped up air strikes on the capital Sana'a on Tuesday and hope to launch a decisive assault soon on the city which the militia seized last year, Reuters reported citing Al Jazeera.
"The number of coalition soldiers who have already entered Yemen has risen to 10,000," Jazeera correspondent Abdul Mahsi al-Sheikh reported from southern Saudi Arabia.
"A second contingent of Qatari soldiers will arrive today to Yemen after entering the al-Wadee border crossing (with Saudi Arabia) ... as coalition forces have added to their military equipment with 30 Apache helicopters, armored vehicles and rocket launchers," he added.
Qatari and coalition officials did not immediately respond to requests for comment.
Houthis and their allies in Yemen's army fired a ballistic missile at an army base in the central province of Marib on Friday, killing dozens of Emirati, Saudi and Bahraini troops.
The attack was the deadliest yet for Persian Gulf soldiers in the war, and may herald a turning point in the conflict as countries appear to be committing to a ground war they had so far avoided.
Saudi-owned newspaper Al-Sharq Al-Awsat quoted coalition sources as saying that some Egyptian and 6,000 Sudanese troops would soon join the fight inside Yemen. Their governments did not immediately comment.
But a source close to the Qatari military confirmed that the Persian Gulf emirate was sending "mechanized infantry and armored vehicles" and that Sudan had committed to send 6,000 troops.
"The operation in Sana'a ... will use extensive bombing, air power, to support the ground offensive," the source added.