PKK Releases 20 Turks Abducted in August: Official
TEHRAN (Tasnim) – The Kurdistan Workers Party (PKK) Tuesday released 20 Turkish citizens, including customs officials, kidnapped in August by the militants in the east of Turkey, officials said.
September, 08, 2015 - 18:09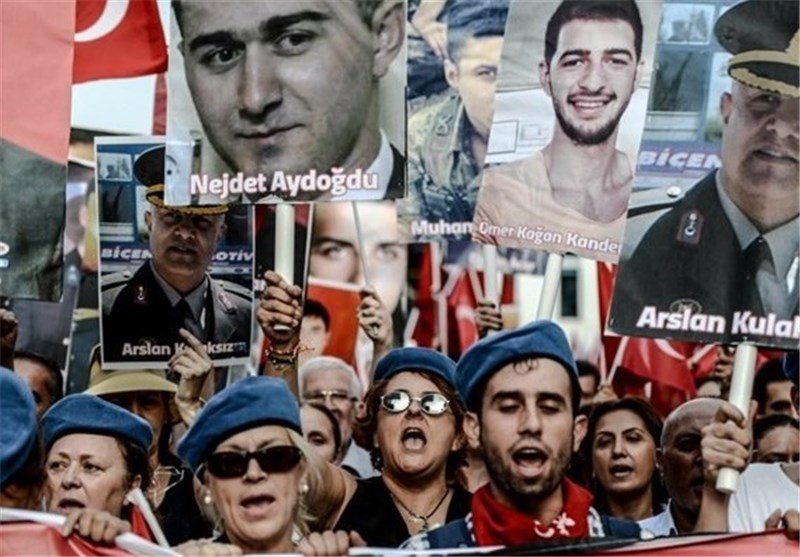 The PKK handed the 20 over to a delegation consisting of human rights activists, Iraqi Kurdistan officials and members of Turkey's pro-Kurdish People's Democratic Party (HDP) who travelled to Iraq, security sources in eastern Turkey told AFP.
The customs officers are expected to arrive at Turkey's Habur border crossing with Iraq later Tuesday.
The 20, held in PKK camps in Iraqi Kurdistan since their capture, had been released early Tuesday by the militants in Dohuk province in northern Iraq, security sources told AFP.
The army had announced on August 23 that 12 customs officials had been kidnapped by the PKK in the eastern Van province on the border with Iran.
Eight more workers were taken at the Uzumlu border crossing between Turkey and Iraq the same month.
Security sources described the eight as road workers, although official Turkish media said that they were also customs officials.
Turkish Customs and Trade Minister Cenap Asci confirmed the release of the 20 in a statement.
A PKK spokesman in northern Iraq told AFP that the decision to release the workers was taken two days ago but it was postponed until Tuesday morning due to the Turkish military's air campaign against the PKK in the area.
"We released 20 detained Turkish workers this morning... in one of the villages in the Al-Amadiyah area," PKK spokesman Bakhtiar Dogan told AFP, referring to an area in Dohuk.
The PKK has been staging daily attacks against the Turkish armed forces as the military keeps up air raids and military operations against its strongholds in southeast Turkey as well as northern Iraq.
Fourteen Turkish police were killed Tuesday in a new attack blamed on Kurdish militants, after the PKK on Sunday staged their deadliest strike in the current phase of the conflict, killing 16 soldiers in Daglica in southeastern Hakkari region.
In response to the attack, Turkish warplanes launched a massive air operation early Tuesday in northern Iraq, killing as many as 40 rebels.