Deadly Sandstorm Continues to Blanket Middle East
TEHRAN (Tasnim) – Lebanon's unprecedented and deadly sandstorm forced the government to shut schools and public institutions over health concerns.
September, 09, 2015 - 19:27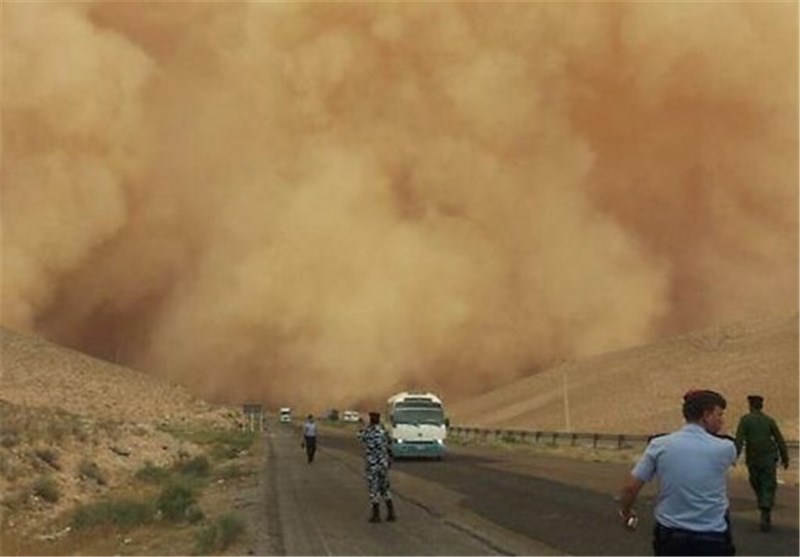 The sandstorm, which entered its third day on Wednesday, caused the deaths of four people in the country, while sending as many as 2,000 to hospitals due to breathing problems, a health ministry official told the DPA news agency.
Those who died, including a child, were from eastern and northern Lebanon, the parts of the country hardest hit by the storm.
The unseasonable sandstorm is reported to have killed at least 12 people across the region. The meteorological department in Beirut described the storm as being "unprecedented" in Lebanon's modern history.
The storm also hit Syria, Jordan, Palestine and Egypt. In Jordan, schools shut down or cut their days short, Al Jazeera reported.
In Syria's Hama, at least three women died, according to state media which also reported that 3,500 cases are being treated in several hospitals in various government-controlled areas.
Al Jazeera's weather presenter, Rob McElwee, said on Wednesday that the situation had since gotten better in Syria but the other countries were still badly hit.