Iran's Navy to Deploy New Flotilla to High Seas
September, 15, 2015 - 17:28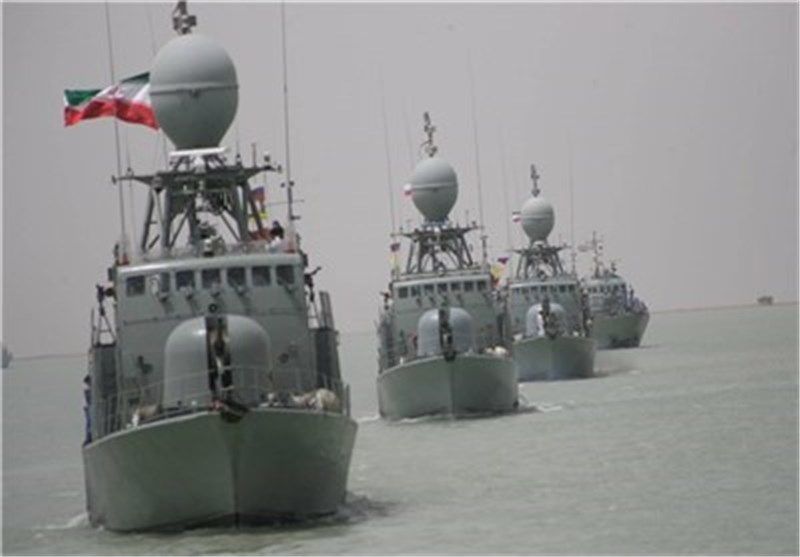 TEHRAN (Tasnim) – The Iranian Navy's 35th flotilla of warships will return home from a 3-month overseas mission in the next few days, Navy commander announced, noting that a new fleet will have departed for the international waters before the arrival of the previous one.
The 35th fleet, which comprises Bandar Abbas logistic warship and Alvand destroyer and had set sail for the high seas in June, will be back home by the weekend, Navy Commander Rear Admiral Habibollah Sayyari said Tuesday.
Before the arrival of its predecessor, the 36th fleet, including Bushehr logistic vessel and Jamaran destroyer, will begin an overseas mission, the commander added.
According to Sayyari, the purposes of such routine missions is to ensure security for vessels in the shipping lines, fight against piracy and hoist the flag of Iran in high seas.
Since November 2008, the Iranian navy has conducted anti-piracy missions in the Gulf of Aden and Bab el-Mandeb Strait to protect the country's vessels against pirate attacks.
Under the terms of several UN Security Council resolutions, nations can deploy warships to the Gulf of Aden and coastal waters of Somalia to protect their vessels against pirates and, after giving notice to Somali government, enter Somali territorial waters in pursuit of the pirates.