Commander: IRGC Owns Unique Ballistic Missile
September, 16, 2015 - 14:46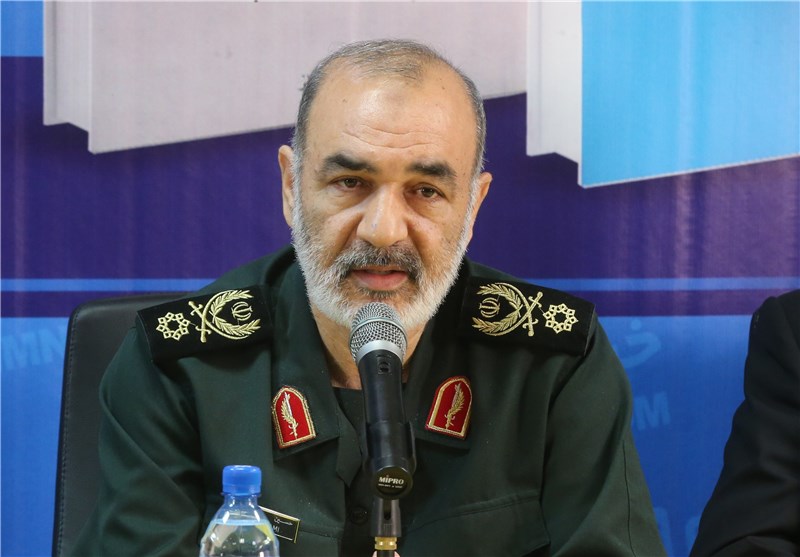 TEHRAN (Tasnim) - Lieutenant Commander of the Islamic Revolution Guards Corps said the IRGC is in possession of a type of sophisticated ballistic missile that only Russia and the US may have.
"We possess a unique ballistic missile that, perhaps, only Russia and the US have, and it is almost impossible to counter this missile," Brigadier General Hossein Salami said in a television talk show.
Highlighting the IRGC's military capabilities, the commander said there are "no limits to launching whatever number of missiles at the targets" when necessary.
He further pointed to Iran's progress in the Unmanned Aerial Vehicle (UAV) technology, saying the IRGC has a reconnaissance, combat drone with a range of 3,000 kilometers in a single trip.
In recent years, the Islamic Republic of Iran has made great achievements in its defense sector and has attained self-sufficiency in producing essential military equipment and systems.
Tehran has repeatedly assured other nations that its military might poses no threat to other countries, saying that the Islamic Republic's defense doctrine is entirely based on deterrence.