Canada Beats Iran at FIVB Volleyball Men's World Cup
TEHRAN (Tasnim) - Iranian national volleyball team suffered its seventh defeat in the FIVB Volleyball Men's World Cup at the Tokyo Metropolitan Gymnasium on Tuesday.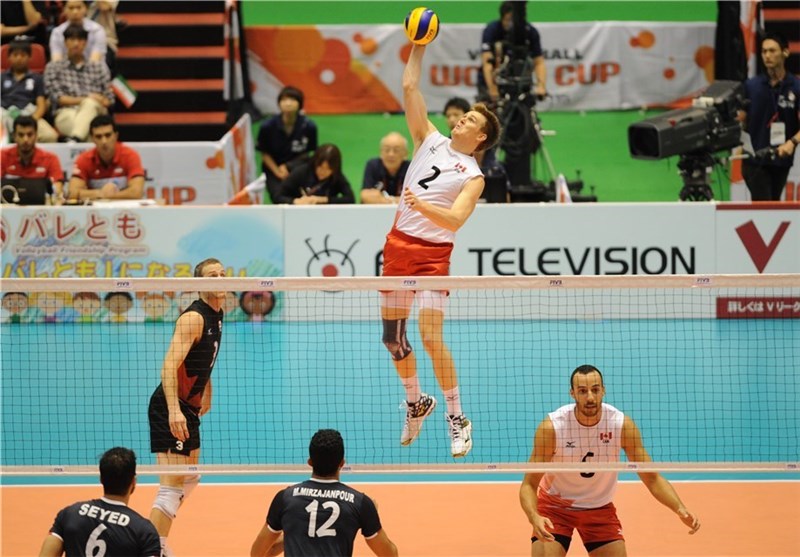 The Iranian team lost to Canada in straight sets (25-23, 29-27, 26-24).
Iran's Shahram Mahmoudi was match top scorer with 20 points.
John Gordon Perrin led Canada with 13 points to emerge as the Most Impressive Player. Justin Duff picked up 12 points in crucial moments that defined the match.
It was Iran's seventh defeat at the tournament.
Sloboda Kovac's men have lost to Argentina, Poland, Russia, USA, Italy, Australia and Canada so far and defeated Tunisia, Venezuela and Japan. Iran will play Egypt on Wednesday.
The tournament is a qualification process for the 2016 Summer Olympics in Rio de Janeiro, Brazil.
The top two teams will qualify for the Olympics and join Brazil as it has already secured a berth as the host country.