Commander: Iranian Forces to Turn ISIL Terrorists into Ashes before Crossing Borders
TEHRAN (Tasnim) – Commander of Iran's Khatam al-Anbia Air Defense Base Brigadier General Farzad Esmaeili highlighted the country's military might, saying that the armed forces are able to eliminate the ISIL terrorist group before they can even cross the borders into Iran.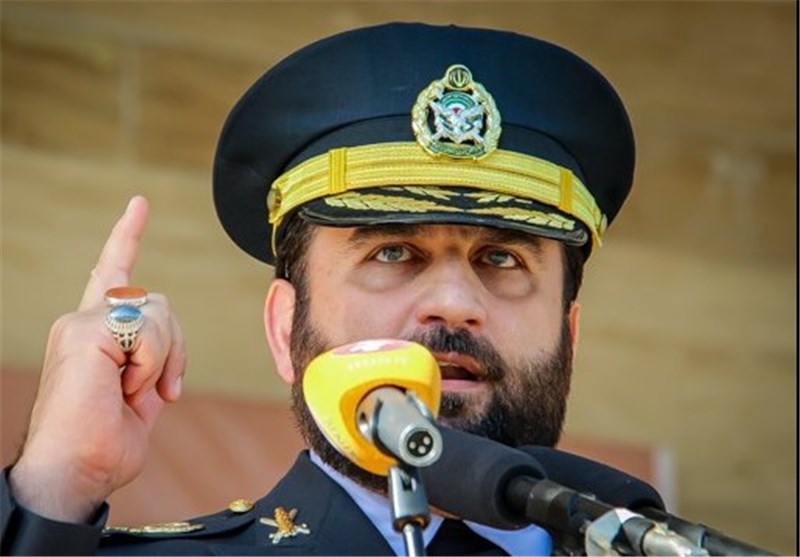 "Rest assured that the peace-loving people of Iran and the world do not value ISIL or any other (terrorist) group as much as a termite," Brigadier General Esmaeili told reporters on Tuesday on the sidelines of military parades in Tehran, held to commemorate the start of the Sacred Defense Week.
In case of any wrong move by the terrorist group, they will be "turned into ashes" before reaching the Iranian borders, he said, adding, "We will bring them hell."
Elsewhere in his remarks, the commander hailed the Iranian airspace as the most secure in the Middle East region, saying that the Khatam al-Anbia Air Defense Base has managed to realize the safest airspace of the region, which is unprecedented in the last 70 years.
Different units representing the Army, the Islamic Revolution Guards Corps (IRGC), the Law Enforcement (police), and the Defense Ministry took part in the military parades at the mausoleum of the late founder of the Islamic Republic, Imam Khomeini, south of Tehran on Tuesday.
In Iran, the 1980-1988 Iran-Iraq war is known as the Sacred Defense, and the Sacred Defense Week is held on the anniversary of the beginning of the war.
Every year, the Sacred Defense Week begins on Shahrivar 31 in the Iranian calendar (September 22 this year), which is the day Iraq invaded Iran and began the imposed war on the country in 1980.