AFC Women's Futsal Championship: Iran 9 – 1 Uzbekistan
TEHRAN (Tasnim) – Iran earned its second victory in the inaugural AFC Women's Futsal Championship, beating Uzbekistan 9-1 on Tuesday.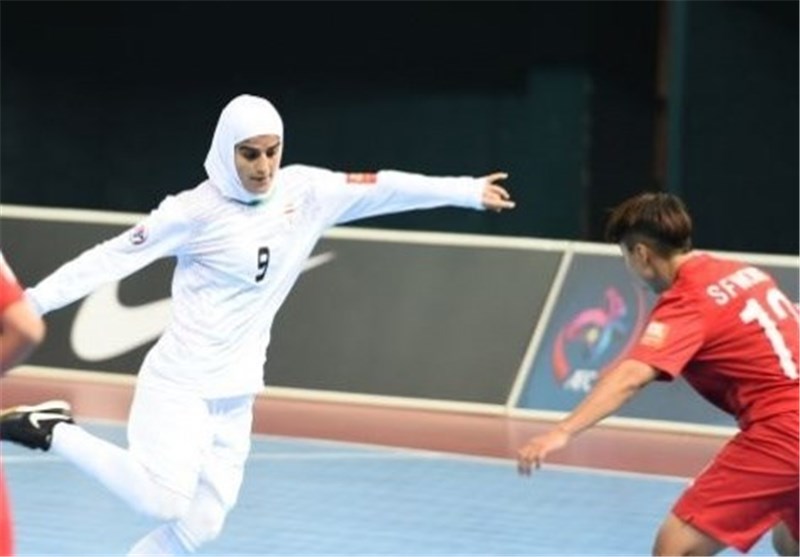 Iran had defeated Hong Kong 6-0 on Monday.
The victory ensured host Malaysia's place in the final.
Iran and Malaysia, who recorded their second win of the campaign with a 4-1 defeat of Hong Kong in the earlier fixture, will go head-to-head on Wednesday to determine the top two positions in Group B.
"We did very well today and I am very happy with performance from beginning to end. We had three friendlies with the Uzbek team last month and this helped us our preparation today," Iran coach Forouzan Soleimani said.
Two best teams from each group will get through.
The 2015 AFC Women's Futsal Championship is the first edition of the AFC Women's Futsal Championship, the Asian women's futsal international competition organized by the Asian Football Confederation (AFC). It got underway in Nilai, Malaysia from September 21 to 26.