Mossad Bugged Hotels during Iran's Nuclear Talks: Report
September, 23, 2015 - 14:41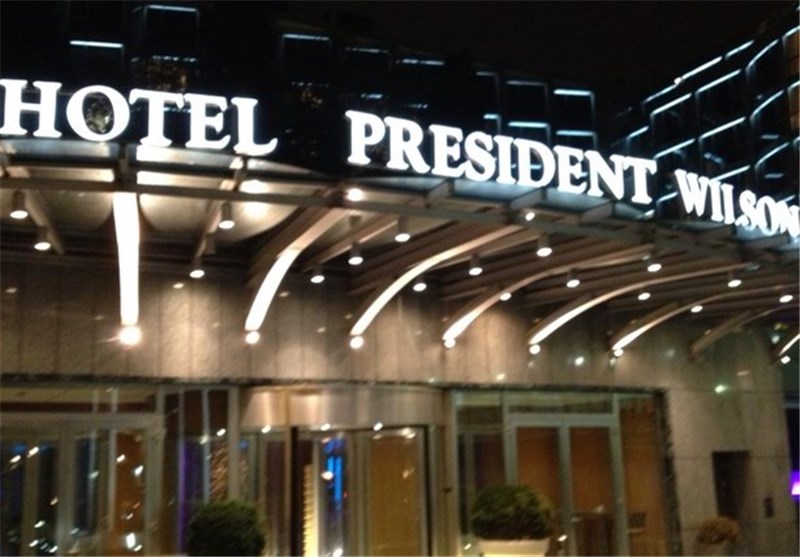 TEHRAN (Tasnim) – The Israeli secret service, Mossad, is suspected of being behind a series of mysterious cyber-spying attacks on decisive negotiations over Iran's nuclear program held at luxury hotels across Europe earlier this year, Swiss media reported.
A Swiss newspaper, Der Tagesanzeiger, said that research carried out by its staff had shown that cyber hackers had been able to snoop on all the negotiations conducted last spring and summer by Iran, the United States, Germany and the UN's four other veto powers, The Independent reported on Tuesday.
The paper said Swiss investigators had discovered that the cyber attackers had infiltrated surveillance cameras at top hotels used for the Iran talks in Switzerland and Austria using a highly sophisticated $50mln (£33mln) Trojan program, which had almost certainly been developed by the Israeli secret service.
Yet before the historic deal was reached, Swiss security agents raided Geneva's luxury President Wilson hotel, where some of the talks were held and found evidence of what they suspected was Israeli cyber spying.
"The Swiss security services suspected the Israelis were behind the cyber attack before the raid on the President Wilson hotel – they still do today – nothing has changed," reported Der Tagesanzeiger.
It claimed the security services were first alerted to the possibility of Israeli involvement in cyber-spying last spring after the computer anti-virus program software manufacturers, Kaspersky Lab detected a hack on several of its computers which had been installed in luxury hotels across Europe.
The investigators quickly established that Iran had used the hotels to conduct negotiations with France, Germany, Britain, the US, Russia and China over its nuclear program. On the basis of the evidence, Switzerland's chief federal prosecutor opened an official investigation into the cyber attacks on 6 May.
Der Tagesanzeiger said that a week later police cyber crime experts raided President Wilson hotel. The paper said that preparing the raid had been a difficult operation because several of the hotel's own security staff had previously worked for the Israeli secret services.
Material confiscated from the hotel included software which showed that its computer system had been infiltrated by a sophisticated surveillance program known as Duqu 2, similar to the Duqu Trojan once known to have been used by Israeli intelligence.
A spokesman for Kaspersky Lab described Duqu 2 as "extremely expensive". He added that the software demanded the kind of computer know-how that was "beyond the resources of a common criminal".
Der Tagesanzeiger said the cyber attackers had used the Trojan to gain access to the hotel's surveillance cameras and microphone systems. It said the Trojan was also used to infiltrate the same systems at the Beau Rivage Palace Hotel in Lausanne which was also used for Iran nuclear talks in the summer.