Leader Asks Saudis to Apologize for Mina Tragedy, Avoid Blame Game
September, 27, 2015 - 10:27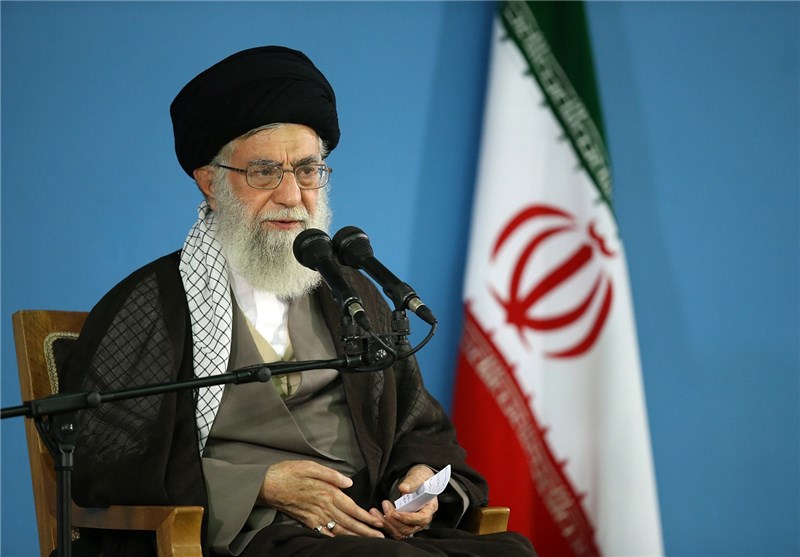 TEHRAN (Tasnim) – Supreme Leader of the Islamic Revolution Ayatollah Seyed Ali Khamenei called on the Saudi authorities to make an apology instead of playing a "blame game" over a recent crush in Mina near Mecca, which killed about 2,000 Hajj pilgrims, including over 140 Iranians.
"The Islamic world has many questions in this regard (Mina crush) and the Saudi rulers, instead of playing a blame game, should accept their responsibility in this grave incident and take necessary measures by apologizing to the Muslim Ummah (community) and the bereaved families," Ayatollah Khamenei said, addressing a gathering of clerics on Sunday.
The leader further expressed deep sorrow over the deadly incident in Mina, saying that no one can find himself "free from the grief" of the bitter incident for a single moment.
Imam Khamenei further described Saudi rulers' refusal to accept their responsibility in the disaster as "wrong and an unproductive and ineffective step", and stated, "The deaths of more than 1,000 people in the incident is not a minor issue. Therefore, the Islamic world should (seriously) consider the problem."
The Leader also reiterated that the issue would not be forgotten and nations will "seriously pursue the issue."
About 2000 pilgrims were killed in a Thursday crush in Mina when performing religious rites. With the death toll rising, many pilgrims are still unaccounted for in the incident that marked the worst Hajj disaster in 25 years.
So far, 144 Iranian pilgrims have been pronounced dead and more than a hundred others have been wounded in the tragic event.
The incident came nearly two weeks after tens of Hajj pilgrims were killed in another tragic incident in Mecca.
On September 11, a massive construction crane crashed into Mecca's Grand Mosque in stormy weather, killing at least 107 people, including 11 Iranians, and injuring 201 others.
Hajj, the world's largest annual gathering of people, has already witnessed numerous deadly crushes, fires and riots in the past.
Saudi authorities have come under fire for their inability to ensure the safety of hundreds of thousands of pilgrims who converge on Mecca every year.