Rouhani: Repatriation of Bodies of Iranian Victims from Saudi Arabia Top on Agenda
September, 30, 2015 - 01:03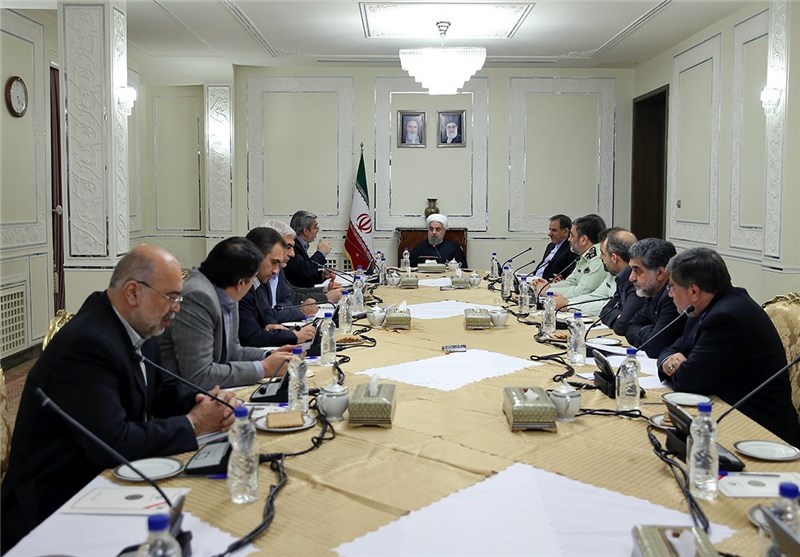 TEHRAN (Tasnim) – Iranian President Hassan Rouhani said the transfer of bodies of Iranian pilgrims killed in deadly Mina crush from Saudi Arabia to Iran sets a priority for his government.
The President raised the issue in a session of the government's special committee to pursue different aspects of Mina tragedy in Tehran.
All committee members gathered on Tuesday soon after the arrival of President Rouhani from his New York visit during which he attended UN General Assembly session and delivered speech.
At the meeting, the committee members briefed the president on the latest conditions of the Iranian pilgrims and the performance of the relevant responsible bodies.
Rouhani said "the return of the bodies of all the Iranian victims is Iran's top priority," and called for using the country's entire capacities to pursue the case.
The president also underlined the need for further negotiations with Saudi officials, saying the diplomatic apparatus has to make every effort to pave the way for cooperation between the Saudi government and Supreme Leader's representative to Hajj affairs and the country's Hajj organization.
Earlier, Iranian Deputy Foreign Minister for Arab and African Affairs Hossein Amir Abdollahian had stressed Tehran is seriously pursuing the fate of its citizens who went missing following a huge crush.
About 240 Iranian nationals are confirmed to have lost their lives in the disaster.
Iranian officials say about 4,700 pilgrims were killed in the Thursday crush. With the death toll rising, many pilgrims are still unaccounted for in the incident that marked the worst Hajj disaster in 25 years.