Commander: Iran's Armed Forces Ready for Any Mission Regarding Mina Tragedy
September, 30, 2015 - 18:04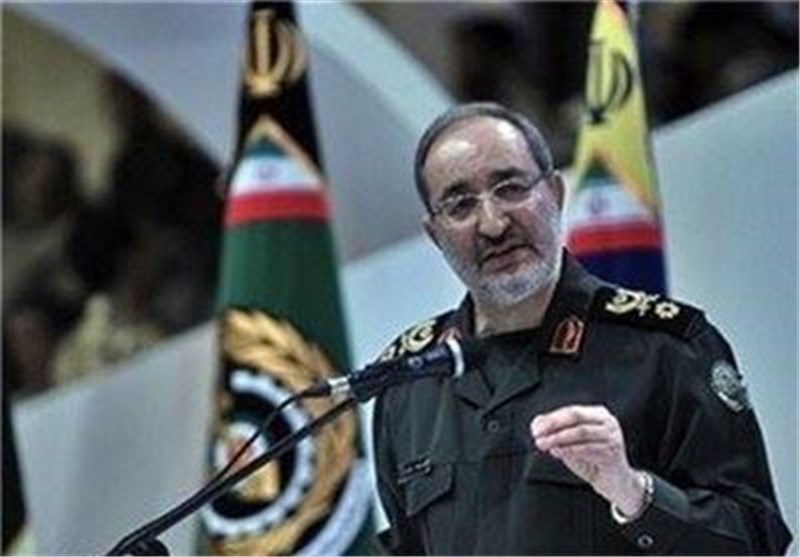 TEHRAN (Tasnim) – A senior Iranian military commander said the country's armed forces are prepared to carry out any mission following a tragic crush of Hajj pilgrims in Mina, Saudi Arabia, that left hundreds, including many Iranians, dead.
In the very first hours after the Mina catastrophe, the country's armed forces expressed their readiness to provide any (necessary) assistance to the relevant bodies and are fully prepared at the moment, too," Deputy Chief of Staff of the Iranian Armed Forces Brigadier General Massoud Jazayeri told Tasnim on Wednesday.
"The Islamic Republic of Iran's armed forces are ready to perform any mission in this regard," the commander added.
He also stressed that Riyadh is responsible for the deaths of hundreds of pilgrims in the Mina tragedy.
His comments came hours after Supreme Leader of the Islamic Revolution Ayatollah Seyed Ali Khamenei warned Riyadh that the slightest disrespect for the Iranian Hajj pilgrims or its failure to repatriate the bodies of those killed in the Mina crush will draw Iran's "severe and tough reaction".
The Islamic Republic of Iran has had respect for fraternity in the Islamic world up to now, showing self-restraint and Islamic politeness, Imam Khamenei said on Wednesday.
"However" Ayatollah Khamenei underlined "they (Saudis) should know that the slightest disrespect for tens of thousands of Iranian pilgrims in Mecca and Medina and failing in their duties to transfer the holy bodies (of pilgrims to Iran) will result in Iran's severe and tough reaction."
According to Iranian officials, about 4,700 pilgrims were killed in the crush in Mina, near Mecca, when performing religious rites.
So far, 239 Iranian pilgrims have been pronounced dead in the tragedy, which marked the worst ever Hajj disaster. Some 240 other Iranians are still unaccounted for.