Iran Only Supports Bahraini People's Right to Vote: Analyst
TEHRAN (Tasnim) – An Iranian political analyst and former diplomat said Iran only supports Bahraini people's right to vote, urging the Al Khalifa regime to hold a referendum so that the people of the tiny Persian Gulf state can decide for their own fate.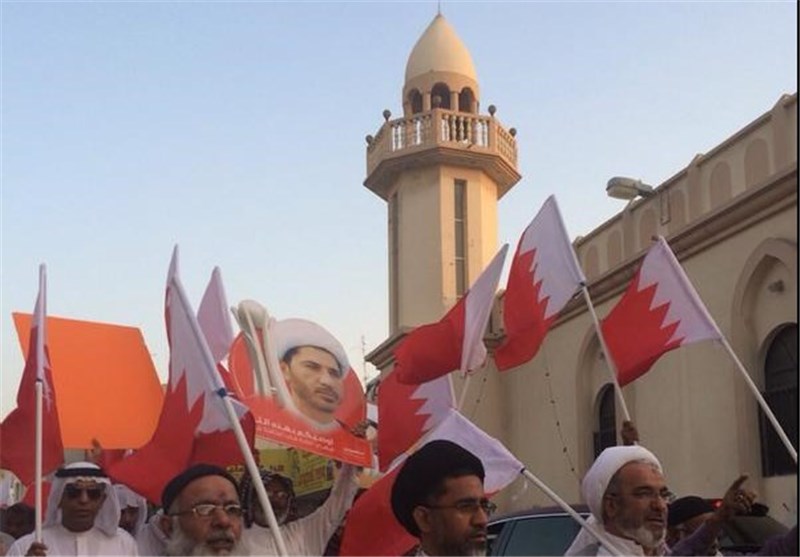 "It is not the first time the Bahraini authorities have accused Iran of meddling with the country's internal affairs… Previous such accusations proved totally unfounded. This time round they said they had found an arms cache with several Kalashnikov assault rifles and hand grenades and arrested several people accusing them of having trained with the Iranian Revolutionary Guards Corps allegedly to stage a coup in Bahrain," Sputnik quoted Seyed Hadi Afqahi as saying on Saturday.
"All these charges make no sense and are simply funny… Iran supports the legitimate political rights of the Bahraini people and demands that every one of them enjoys the right to vote. The majority of the Bahraini population are Shiite Muslims who share the ideals of the Islamic revolution in Iran but have no direct links with the IRGC," he added.
"I think that if the Bahraini people really wanted to take up arms the Al-Khalifa regime would have been gone now," he added.
"The Saudis could also be trying to draw Iran into a regional war but we hope that Riyadh and its allies in Manama listen to reason and admit their mistakes, because if they don't the result could be disastrous," the former diplomat warned.
The Iranian Foreign Ministry on Friday declared Bahrain's second highest diplomat in Tehran "persona non grata", asking Bassam Dalhan al-Dosari to leave the country within 72 hours.
Iran also categorically denied Bahrain's unfounded allegations that Tehran is interfering in the internal affairs of the tiny Persian Gulf island country.
The move by Iran came after the Bahraini Foreign Ministry on Thursday recalled its ambassador to Iran and ordered the Islamic Republic's charge d'affaires in Manama to leave Bahrain.
The Bahraini Foreign Ministry said it asked the ambassador, Rashid Saad al-Dosari, to return, and declared the Iranian diplomat, Mohammad Reza Babaei, persona non grata and ordered him to leave.
Manama regime has accused Tehran of forming and arming groups opposed to the Al Khalifa regime.
The decision was taken a day after Bahraini officials claimed that they had arrested a number of people over allegations that they had links with Iran and Iraq for 'terrorist activities.'
The allegations came as Manama regime is facing daily anti-regime protests since early 2011.
Protesters in Bahrain have held numerous demonstrations on the streets of the country, calling for the Al Khalifa family to relinquish power.