Syrian MP Urges End to Riyadh's Monopoly on Hajj
TEHRAN (Tasnim) – A Syrian lawmaker underlined that Saudi Arabia is incapable of managing Hajj pilgrimage, stressing that Muslim nations should unite and end the monopoly of the annual event by the Saudi authorities.
October, 04, 2015 - 16:44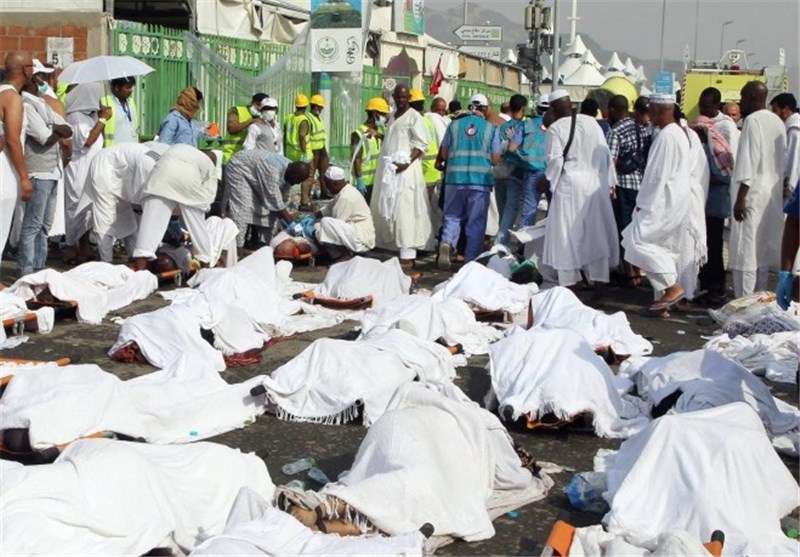 In an interview with the Tasnim News Agency on Sunday, Faisal Azzouz said Saudi Arabia's failure to discharge its responsibilities in this year's Hajj pilgrimage is an indication of its inability to ensure security and safety for Hajj pilgrims.
"Saudi Arabia proved that it is incapable of managing the Hajj (pilgrimage)," the Syrian MP stressed.
Therefore, he said, the Organization of Islamic Cooperation (OIC) member states should partake in running the Hajj and end the Saudi monopoly of the annual event.
Saudi rulers have come under heavy fire for their incompetence in handling the annual Hajj pilgrimage.
This year's Hajj saw a number of deadly incidents, all of which have been blamed on the Saudi government's ineptitude and mismanagement.
On September 11, a massive construction crane crashed into Mecca's Grand Mosque in stormy weather, killing at least 107 people and injuring 201 others.
There was an even more tragic incident on September 24 when a crush of people in Mina, near Mecca, killed over 4700 pilgrims from different countries, including at least 464 Iranians.