Iranian Official Urges Saudis' Accountability on Mina Crush
TEHRAN (Tasnim) – Secretary of Iran's Supreme National Security Council (SNSC) Ali Shamkhani called for the Saudi government's cooperation to find out the fate of the Iranian pilgrims who went missing after a tragic crush of people in Mina back on September 24.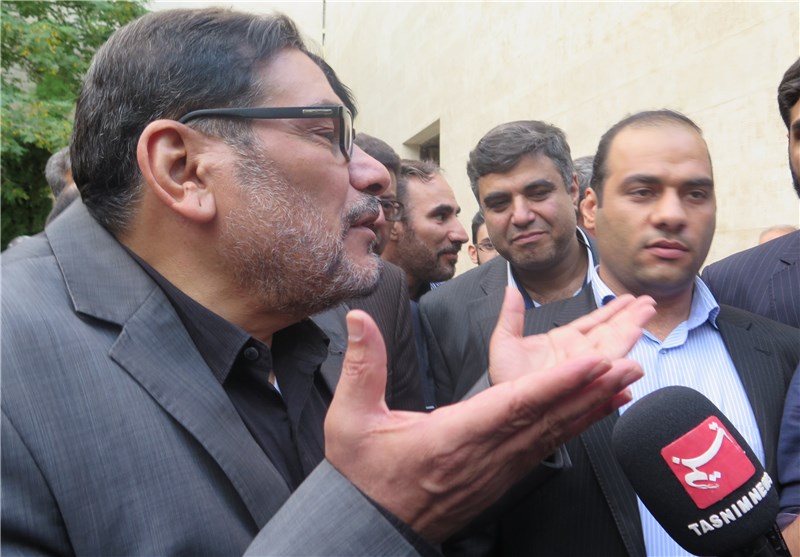 Speaking to reporters on Sunday, Shamkhani reiterated that the Riyadh government should accept its responsibility for the recent crush in Mina, near Mecca, which led to the deaths of around 4,700 Hajj pilgrims.
An initial step that could be a sign of the Saudi government's regard for its legal and religious responsibilities for the incident will be the Kingdom's measures to ascertain the cause of the catastrophe, identify perpetrators and bring them to justice, he added.
Saudi rulers have come under heavy fire for their incompetence in handling the annual Hajj pilgrimage. This year's tragic incident in Mina claimed 464 lives from Iran alone.
The bodies of 218 Iranian victims have been repatriated so far.
The return of the bodies from Saudi Arabia came a few days after Supreme Leader of the Islamic Revolution Ayatollah Seyed Ali Khamenei sent a clear message to the Saudi government.
Addressing a military ceremony on Wednesday, Imam Khamenei warned Riyadh that the slightest disrespect for the Iranian pilgrims or its failure to repatriate the bodies of victims will draw Iran's "severe and tough reaction".