Turkey Concerned about Russia's Military Operation in Syria
TEHRAN (Tasnim) - Turkey's president expressed concern over Russia's bombing campaign against terrorists in Syria.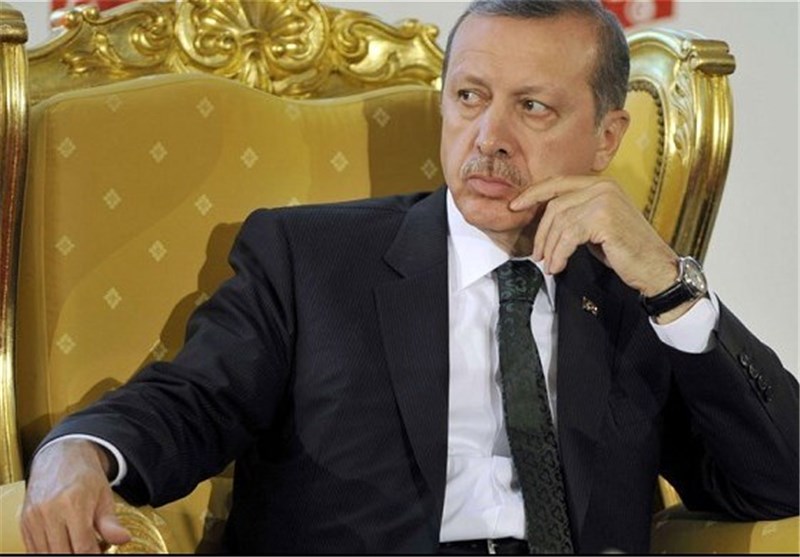 That is while Moscow said its airstrikes have inflicted severe harm on the Daesh (the Islamic State in Iraq and the Levant) Takfiri group.
Recep Tayyip Erdogan said on Sunday that Russia's actions in Syria are "worrying and disturbing."
"The steps Russia is taking and the bombing campaign in Syria are quite unacceptable to Turkey," he added.
The Turkish president acknowledged that Russia's airstrikes against the Western-backed militants, who are fighting the government in Syria, have "saddened" him, Press TV reported.
Erdogan's remarks came after the Russian defense ministry announced Russian forces have intensified their anti-militancy operations in Syria.
"Over the past 24 hours SU-34, SU-24M and SU-25 jets made 20 sorties," it said.
Russia's SU-25 jets have targeted a training camp in the northwestern Idlib Province and "destroyed the terrorists' hideouts and a workshop making makeshift explosive devices including 'suicide belts'," it said.
"From the airbase of Hmeimim, the Russian aviation group is continuing to ramp up air strikes using high-precision missiles against the ISILfacilities in Syria," it said.
The base of Hmeimim is situated in Latakia Province on the Mediterranean coast.
The defense ministry said its warplanes had used powerful concrete-buster munitions in its precision-targeting operations against Daesh.
"Four command posts of ISIL armed groups have been destroyed with the help of concrete-piercing BETAB-500 bombs," said the defense ministry.
SU-34 bombers attacked a Daesh training camp and ammunition depot in Raqa Province, dropping guided bombs and destroying the camp, the ministry said.