Iran Condemns US Airstrike on Kunduz Hospital
TEHRAN (Tasnim) – Iranian Foreign Ministry Spokeswoman Marziyeh Afkham strongly denounced a recent US and NATO attack on a Doctors Without Borders (MSF) hospital in the Afghan city of Kunduz, which claimed at least 22 lives, including 9 doctors and several children.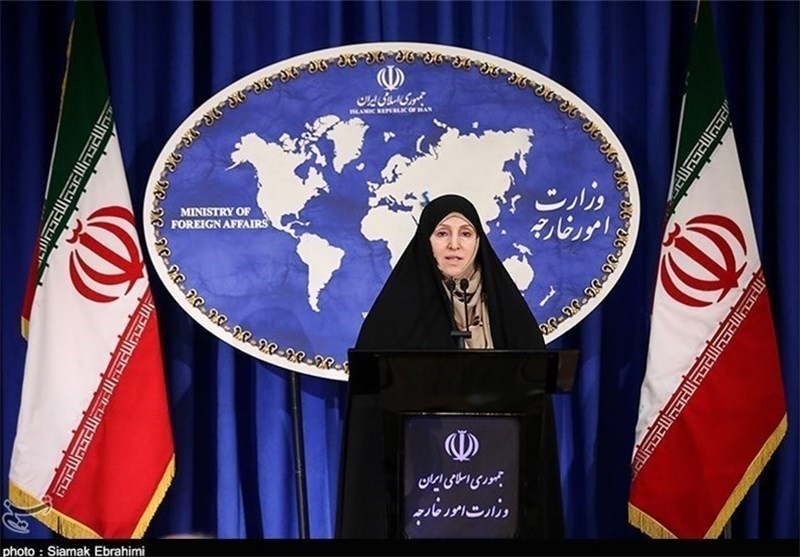 An MSF hospital in Kunduz was hit in a Saturday overnight aerial attack that killed at least 22 people, including nine Medecins Sans Frontieres staff and three children.
The Iranian spokeswoman on Sunday condemned the attack as an "irresponsible" and "unjustifiable" move, and expressed sympathy with the Afghan nation and government, particularly the bereaved families of victims.
"Ignoring normal manifestations of the social rights of Afghanistan's oppressed people, who do not feel safe even in their medical centers, is among the consequences of interventionist policies adopted by the US and coalition forces," she stressed.
Afkham further noted that the restoration of peace and security to the neighboring Afghanistan is significant to Iran, saying, "We hope that international bodies would seriously and decisively fulfill their duties, and take necessary measures to prevent the recurrence of such incidents."
Her remarks came as US and NATO officials have promised a swift investigation into the strike, but MSF said a US military probe into the incident, which occurred during a push by Afghan security forces to retake the key northern city of Kunduz from Taliban insurgents, was not enough.
"Relying only on an internal investigation by a party to the conflict would be wholly insufficient," MSF General Director Christopher Stokes said in a statement.
"Under the clear presumption that a war crime has been committed, MSF demands that a full and transparent investigation into the event be conducted by an independent international body," Stokes said.
Meanwhile, Afghanistan Interior Ministry spokesman Sediq Sediqi has said that up to 15 insurgents were shooting from the hospital.
However, Kate Stegeman, a spokesperson for Doctors Without Borders, denied the claim. The compound gate was closed all night, Stegeman said, and "only staff, patients and caretakers were inside when bombing occurred." The Taliban, in a statement, also said none of its fighters were there at the time of the airstrike.