General: Iran Ready to Send Saudis A "Fierce" Message
TEHRAN (Tasnim) – Commander of Iran's Army Ground Force highlighted the country's military preparedness to show a tough and crushing reaction to Saudi Arabia after its mishandling of the Hajj pilgrimage claimed the lives of hundreds of Iranian Hajj pilgrims in a crush in Mina.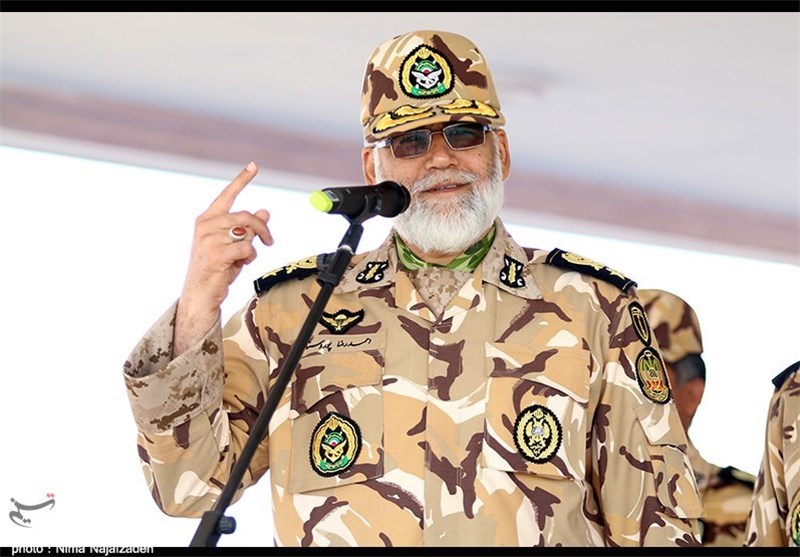 "…We are ready to give the incompetent Saudi rulers the fierce, decisive and crushing message of the sacred establishment of the Islamic Republic of Iran," Brigadier General Ahmad Reza Pourdastan said in the funeral of an Army colonel who was killed in the deadly incident in Mina.
On September 24, the crush of pilgrims in Mina, near Mecca, killed around 4,700 people, including 464 Iranians.
Later on September 30, Supreme Leader of the Islamic Revolution Ayatollah Seyed Ali Khamenei warned Riyadh that any disrespect for the Iranian Hajj pilgrims or its failure to repatriate the bodies of those killed in the crush will draw Iran's "severe and tough reaction".
Following the straightforward warning, Riyadh began to cooperate with the Iranian officials and has repatriated bodies of some of the victims.