Iran's Intelligence Ministry Probing into Mina Crush
TEHRAN (Tasnim) – Iranian Intelligence Minister Seyed Mahmoud Alavi announced on Monday that the ministry is gathering evidence to see whether the recent deadly crush in Mina, Saudi Arabia, has been deliberate or not.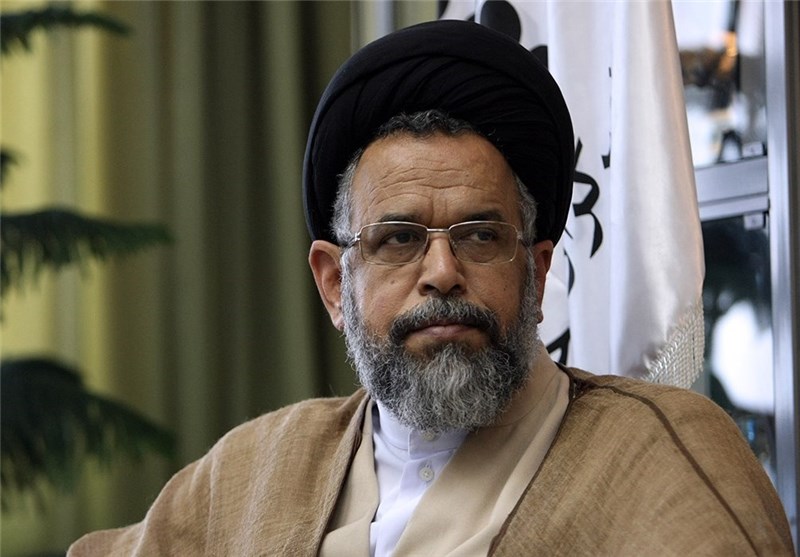 In a recent cabinet meeting in Tehran, the Intelligence Ministry was tasked with gathering evidence on Mina incident and probing into whether the crush was with malice aforethought or not, Alavi said on the sidelines of a funeral ceremony for the incident's victims in the southern Iranian city of Shiraz.
The Intelligence Ministry has started its work on the issue immediately after the cabinet session, the Iranian minister added.
"Vice-President for Legal Affairs is also responsible for pursuing the incident in international bodies and take appropriate measures on behalf of the bereaved families of the victims," he added.
He further urged other Islamic countries to accompany Iran in pursuing the issue at the international level.
According to Iranian officials, over 4700 pilgrims including 464 Iranians died on September 24 in a crush in Mina, outside the holy city of Mecca, when performing religious rites. The incident marked the worst Hajj disaster in 25 years.
Hajj, the world's largest annual gathering of people, has already witnessed numerous deadly crushes, fires and riots in the past.
Saudi authorities have come under fire for their inability to ensure the safety of hundreds of thousands of pilgrims who converge on Mecca every year.