Iran Still Has Chance to Qualify for Olympics: Dirk Bauermann
TEHRAN (Tasnim) - Iranian national basketball team's coach Dirk Bauermann says they still have their chances to go to the 2016 Olympic Games.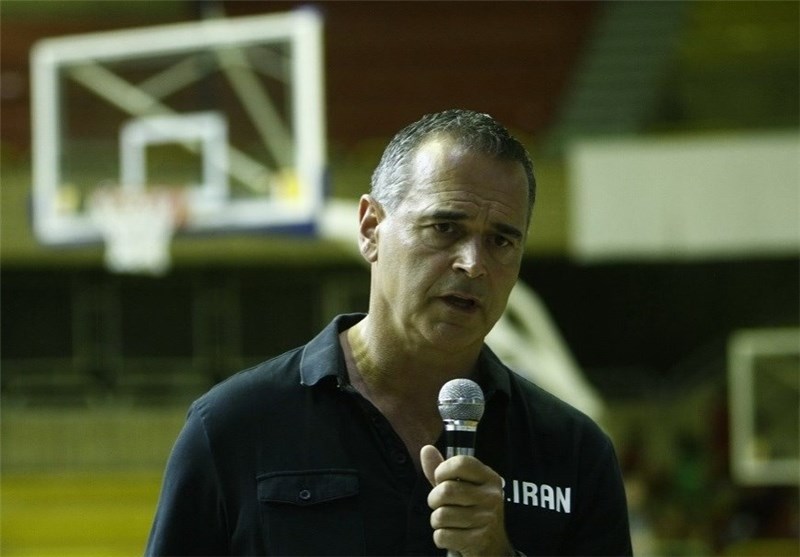 Iran finished in third place in the 2015 FIBA Asia Championship and failed to advance to the Olympics. China advanced to the games as the winner.
Bauermann was signed to coach Iran for the FIBA Asia tournament. His contract will be extended if Iran makes it all the way to the 2016 Rio Olympics.
"We came third but I am satisfied with the way we played. We could have defeated China in the semi-final but we have to accept it is a great them who was supported by his fans in its home. Also," Bauermann told reporters in Tehran's Imam Khomeini International Airport on Tuesday.
"We lacked a little bit of luck in our efforts to score in the fourth quarter."
"Iran came third and failed to advance directly to the Olympics but we still have our chances to go to the Olympics. Our players fought well in the competition and we showed a good discipline in attack and defence," the German coach added.
Asked him if he wants to continue his job in Team Melli, Bauermann said, "It's an honor for me to stay here but the federation will make decision about my future. I will be happy if I can continue in the team."