15 Coalition Troops Dead as Attack Hits Hotel Housing Former Yemeni Regime Officials
TEHRAN (Tasnim) – Three rockets slammed into Yemen's port city of Aden on Tuesday, striking a hotel that is home to fugitive officials from the former Yemeni regime and two buildings used by Saudi-led coalition troops, killing at least 15 coalition troops, authorities said.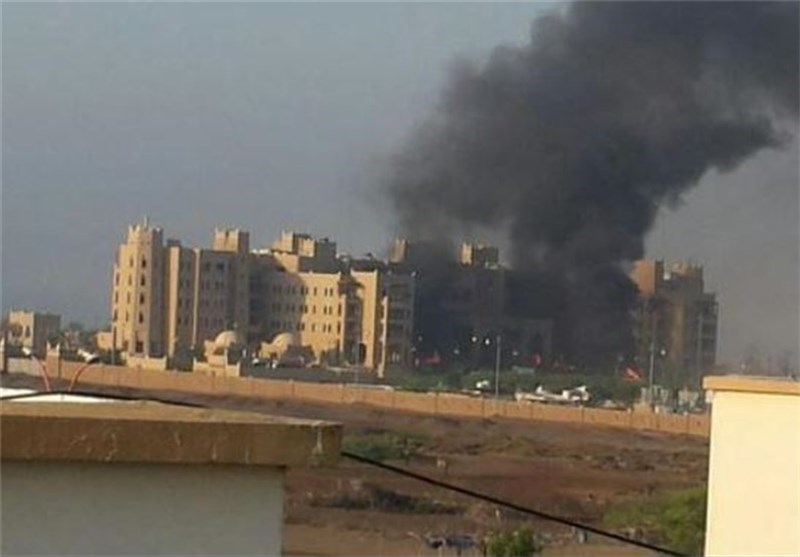 No one immediately claimed responsibility for the attack on the Al Qasr Hotel, which was purportedly being used by a number of officials from the former Yemeni regime including fugitive former Prime Minister Khaled Bahah when the attacks occurred.
Members of the Persian Gulf coalition have been providing security at the luxury Al Qasr hotel.
A message on the official Facebook page of Khaled Bahah said "two rockets" struck the compound where the Al Qasr Hotel is. He did not offer any other details about the attack.
Bahah later met with UAE and Saudi military and security officials in Aden, as well as officials in charge of the security belt around the city, which was taken back from the Houthis, earlier this year, AP reported.
Aside from forces loyal to fugitive former President Abed Rabbo Mansour Hadi, the Emirates has the most overt presence among coalition forces inside Yemen. The seven-state federation has some 4,000 troops on the ground, a senior Emirati commander said last month, and boasts military hardware including tanks, armored fighting vehicles and attack helicopters.
Witnesses said the hotel caught fire after the attack. All officials and witnesses spoke on condition of anonymity because they were not authorized to talk to reporters.
The Saudi-led coalition has been carrying out airstrikes in Yemen since March in which thousands have been killed, mostly civilians.