Iran, Uganda Eye Launching Anti-Terror Cooperation
TEHRAN (Tasnim) – Diplomats from Iran and Uganda in a meeting in Tehran voiced willingness to promote cooperation in the fight against terrorism.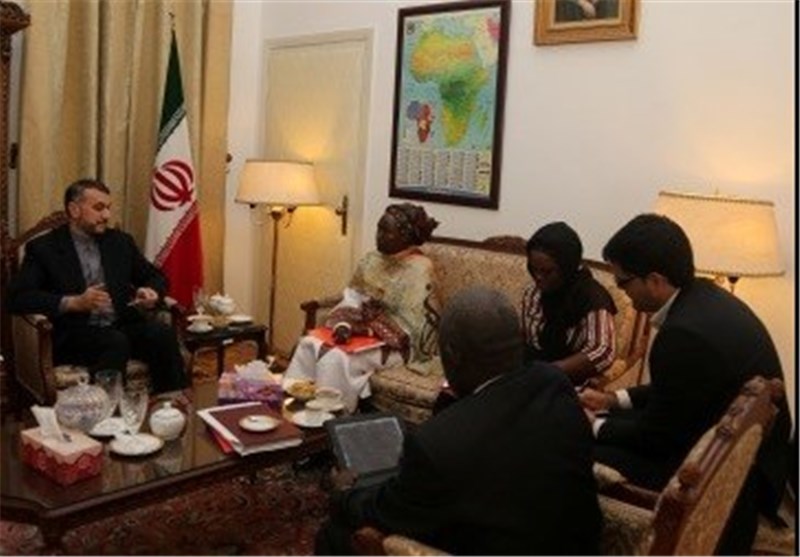 Iranian Deputy Foreign Minister for African and Middle Eastern Affairs Hossein Amir Abdollahian held a meeting with ranking Ugandan diplomat, Rossette Nyirinkindi Katungye, in Tehran on Tuesday.
Highlighting the threat of terrorist and extremist activities to the Middle East and Africa, the Iranian diplomat called for cooperation between Tehran and Kampala in the battle against terrorism and extremism.
Amir Abdollahian also noted that the regional disputes and conflicts should be settled via political solutions rather than military approaches.
For her part, the Ugandan diplomat touched on the scourge of terrorism in Africa, mainly in Somalia and Nigeria, and welcomed counterterrorism cooperation with Iran.
Katungye also voiced Uganda's eagerness to expand relations with Iran, particularly after termination of the anti-Iran sanctions under a final nuclear deal between Tehran and major world powers.
Expansion of relations with African nations in all political, economic and cultural fields is top on the agenda of Iran's foreign policy.
Iranian President Hassan Rouhani, who took office in August 2013, has repeatedly stressed his government's interest in boosting relations with the African states.