Interior Minister Urges Stricter Measures to Control Iran-Pakistan Border
TEHRAN (Tasnim) – Iranian Interior Minister Abdolreza Rahmani Fazli called for closer security cooperation between Iran and Pakistan and stressed the need for stricter measures to control the joint borders.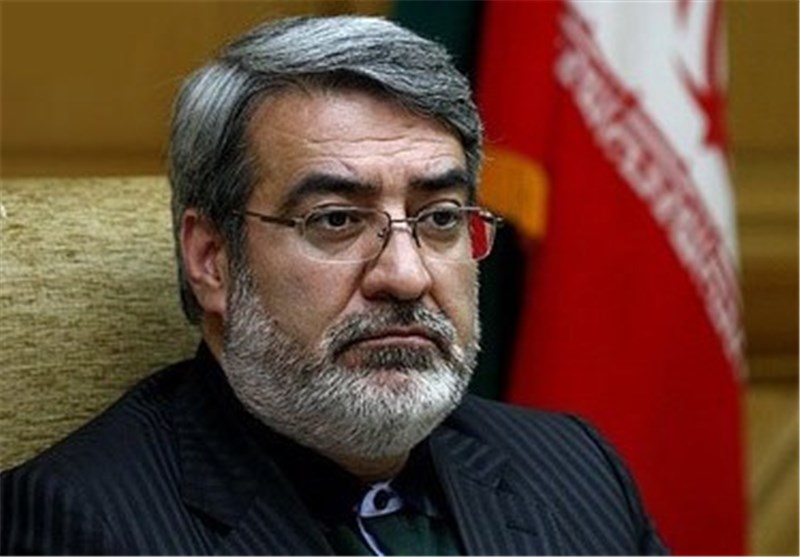 Speaking Tuesday in a meeting with Pakistan's Minister of States and Frontier Regions Abdul Qadir Baloch in the Swiss city of Geneva, Rahmani Fazli said promotion of "all-out cooperation" with regional countries, neighbors in particular, is among the Iranian government's top priorities.
He further stressed the necessity for promotion of cooperation between Tehran and Islamabad through implementing the security agreement signed between the two sides and seriously combating terrorist groups.
The Iranian interior minister said the two countries' delegations should hold meetings on border control on a regular basis.
He also said stricter measures should be taken by the Pakistani side to control the joint borders to prevent drug trafficking and illegal entry into Iran.
Baloch, for his part, said Pakistan is fully prepared to tighten control on the joint borders with Iran to seriously fight drug and human trafficking.
The Tuesday meeting was held on the sidelines of the 66th session of the UN High Commissioner for Refugees (UNHCR) Executive Committee (ExCom).
UNHCR's governing ExCom meets in Geneva annually to review and approve the agency's program and budget, advise on international protection and discuss a wide range of other issues with UNHCR and its intergovernmental and non-governmental partners.
ExCom's Standing Committee meets several times each year to carry on the body's work between plenary sessions.