Minister Calls on Afghanistan to Prevent Nationals' Illegal Entry into Iran
TEHRAN (Tasnim) – Iranian Interior Minister Abdolreza Rahmani Fazli reiterated the need for immediate decision about Afghan nationals residing in Iran and said Kabul should take stricter measures to prevent illegal entry of its nationals into the Islamic Republic.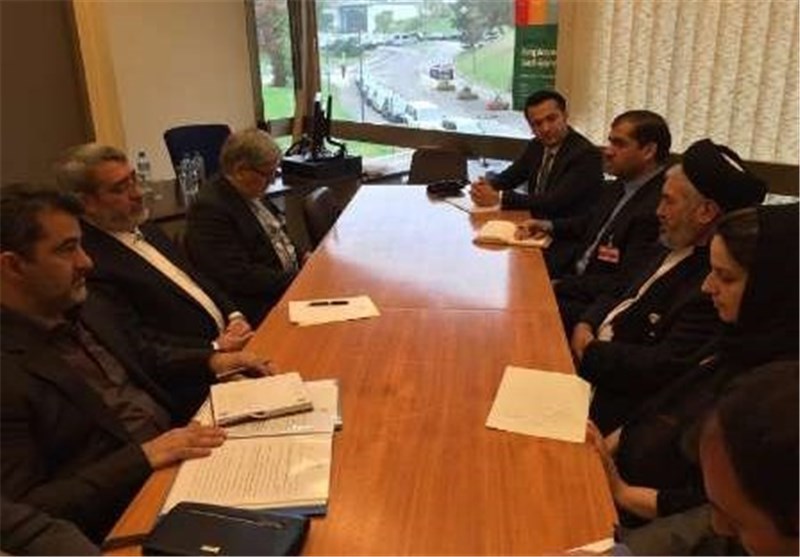 Speaking Tuesday in a meeting with Afghan Refugees and Repatriation Minister Sayed Hussain Alemi Balkhi in Geneva, Rahmani Fazli stressed the need for necessary measures for the voluntary return of unauthorized Afghan citizens living in Iran.
He further said problems relating to immigration and refugees have their roots in the world's crises, adding that the international community should contribute to resolving the problems more practically.
The Afghan minister, for his part, appreciated Iran's hosting of his country's nationals for four decades and said Afghan officials are making serious efforts to pave the ground for the return of Afghan immigrants to their home country.
The Tuesday meeting was held on the sidelines of the 66th session of the UN High Commissioner for Refugees (UNHCR) Executive Committee (ExCom).
UNHCR's governing ExCom meets in Geneva annually to review and approve the agency's program and budget, advise on international protection and discuss a wide range of other issues with UNHCR and its intergovernmental and non-governmental partners.
ExCom's Standing Committee meets several times each year to carry on the body's work between plenary sessions.