Iran Not Marginalized in Syria after Russia's Action: MP
October, 15, 2015 - 17:41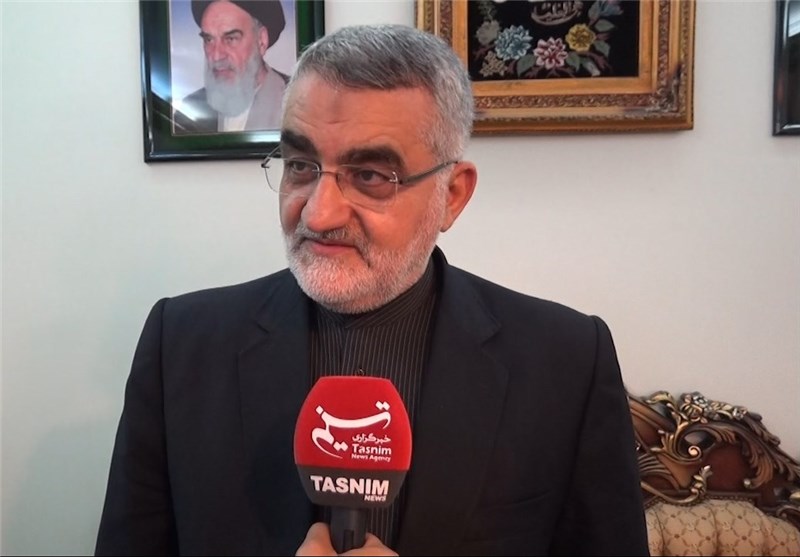 DAMASCUS (Tasnim) – A senior Iranian lawmaker rejected the notion that Russia's decision to take anti-terror military attacks in Syria may have weakened Iran's role in the Arab country, saying Tehran and Moscow have close ties in a new coalition that is serious in the fight against terrorism.
Speaking to Tasnim in Damascus on Thursday, Chirman of the Iranian Parliament's National Security and Foreign Policy Commission Alaeddin Boroujerdi said Iran endorses Russia's presence in Syria, noting that Tehran and Moscow enjoy very good relations.
The lawmaker also dismissed reports that Iran has been given a secondary role in Syria after Russia's action, describing the claims as a psychological war tactic.
Boroujerdi then denounced Western media outlets for their attempts to downplay the efficiency of the new coalition of Iran, Russia, Syria, and Iraq, formed to fight against Takfiri terrorist groups.
He said the quadripartite coalition was established after failure of a US-led campaign in the battle against the ISIL terrorists.
The four countries formed the coalition to demonstrate that counterterrorism requires serious and genuine action, the MP added.
Since late September, Russia has been carrying out bombings against the ISIL terrorist group in Syria, after Russia's parliament granted President Putin authorization to deploy the country's air force abroad.
Syria has been entangled in civil war since March 2011. The ISIL Takfiri group now controls parts of the Arab country, mostly in the east.
In the past four and half years, more than 240,000 people have died in Syria -overwhelmingly civilians- and around 4 million Syrian people are now refugees in other countries. Around 8 million others have been displaced internally.