Syrian Army Launches Aleppo Major Offensive
October, 16, 2015 - 17:19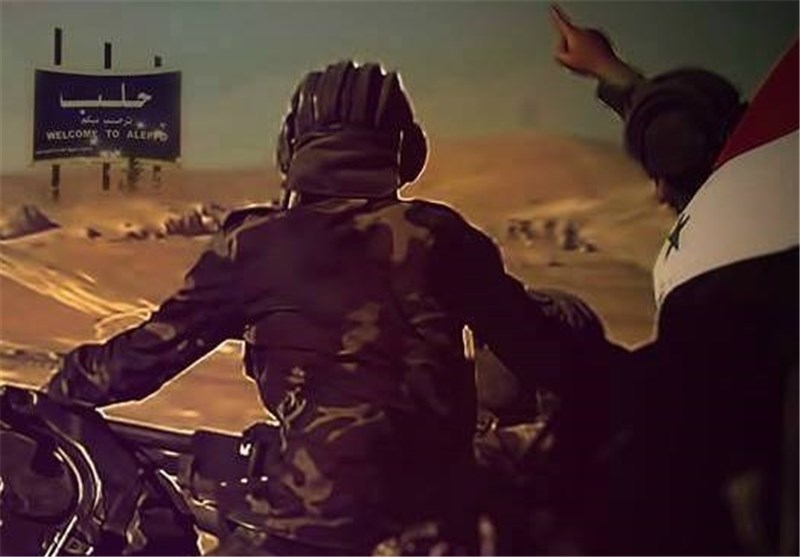 TEHRAN (Tasnim) – The Syrian army has launched a massive operation against the strongholds of Takfiri terrorists in the northern Aleppo province following heavy air raids by Russian and Syrian air forces, a report said.
According to a report by the official SANA News Agency, the Syrian troops started a major operation in Aleppo early on Friday in an attempt to uproot the terrorists' gathering centers and liberate the flashpoint area from the grip of the Takfirirs.
The report said that the troops have so far made huge gains in their fight, adding that now the towns of Ebtin and Hadadin al-Gharbiyeh and al-Kassarat and al-Madajen areas in the olive farms are under the full control of the Syrian soldiers.
Large groups of the terrorists were killed and arrested during the operation, it added.
Since late September, Russia has been carrying out bombings against the ISIL terrorist group in Syria, after Russia's parliament granted President Putin authorization to deploy the country's air force abroad.
Syria has been entangled in civil war since March 2011. The ISIL Takfiri group now controls parts of the Arab country, mostly in the east.
In the past four and half years, more than 240,000 people have died in Syria -overwhelmingly civilians- and around 4 million Syrian people are now refugees in other countries. Around 8 million others have been displaced internally.