IRGC to Stage Massive Naval Drill
TEHRAN (Tasnim) - The Islamic Revolution Guards Corps (IRGC) naval forces is going to hold a major military exercise in coming months, its commander announced.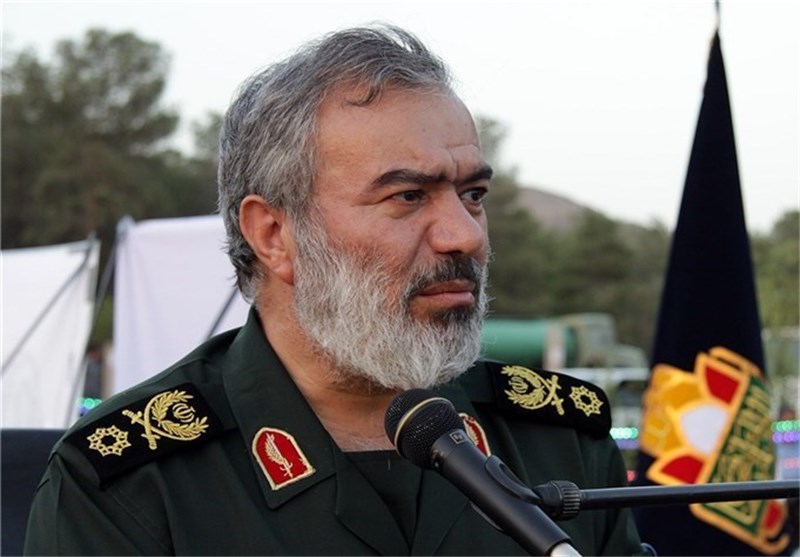 Speaking to reporters in Tehran on Saturday, IRGC Navy Commander Rear Admiral Ali Fadavi said the large-scale drills will be held in the current Iranian year, which will end on March 19, 2016.
He further voiced the IRGC naval forces' full preparedness to counter the US threats, stressing that the country's maritime borders are secured.
Back in February, the IRGC staged massive naval exercises, codenamed the Great Prophet-9, in the Persian Gulf.
Hundreds of speedboats, armed with missiles, were deployed to take action in the drills. They carried out mine-laying operation in the drill zone and also fired hundreds of 107mm rockets to hit a mock warship, a real-size model of a Nimitz-class aircraft carrier.
Moreover, four Iranian "Nasr" cruise missiles were fired from the coast to hit the model warship. The Nasr is a short-range coast-to-sea missile, which is capable of detonating targets weighing 3,000 tons.
The IRGC also fired a number of "Persian Gulf" ballistic missiles from the eastern coasts of the port of Jask to sink the hypothetical enemy warship. The Persian Gulf is a ballistic missile with pin-point accuracy and a range of above 270 kilometers.