Iran's Nuclear Chief Says Waiting for President's Order to Implement JCPOA
TEHRAN (Tasnim) – Head of the Atomic Energy Organization of Iran (AEOI) Ali Akbar Salehi voiced the country's readiness to start implementing the recent nuclear agreement with six world powers, also known as Joint Comprehensive Plan of Action (JCPOA).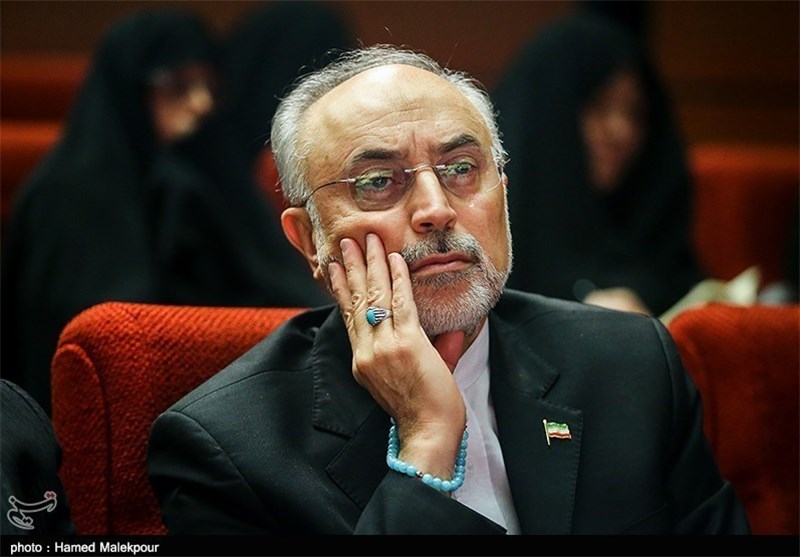 "We will start measures on the ground within the framework of the JCPOA once President (Hassan Rouhani) issues the required order," Salehi said on Sunday.
"Under the JCPOA, the Islamic Republic of Iran should take some measures in Natanz, Fordow and Arak, for which the AEOI is fully prepared," he noted.
He further emphasized that in return, the European Union and the US will lift or suspend anti-Iran sanctions in the coming days, according to their commitments under the nuclear deal.
Sunday was the so-called "adoption day" for the deal, which came 90 days after Tehran and the Group 5+1 (Russia, China, the US, Britain, France and Germany) reached a conclusion over the text of the JCPOA, the comprehensive 159-page deal on Tehran's nuclear program.
The agreement would terminate all nuclear-related sanctions imposed on Iran after coming into force.
The Iranian parliament on Tuesday voted to pass the details of a motion to implement the nuclear agreement.
The bill allows the administration to voluntarily implement its July 14 nuclear agreement with the world powers under certain conditions.