Ex-DM: Iran's Supports Prevented Fall of Syria
October, 20, 2015 - 18:13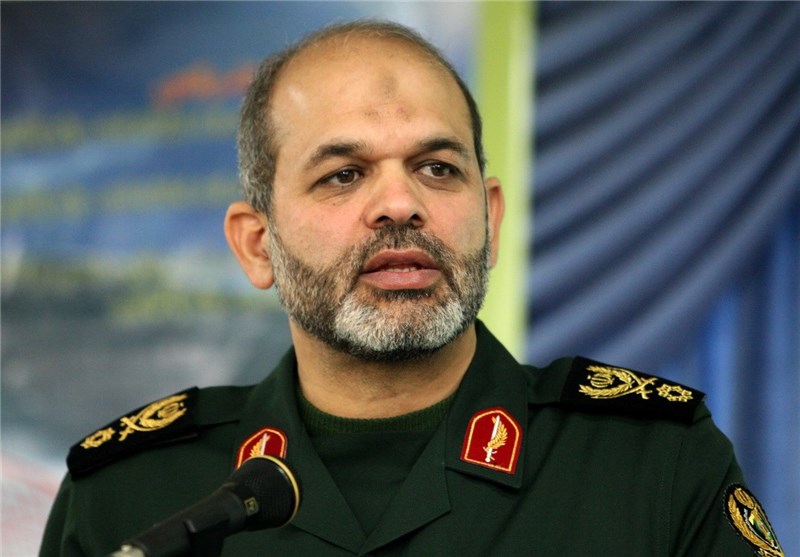 TEHRAN (Tasnim) – Head of the Strategic Center of the General Staff of the Iranian Armed Forces Brigadier General Ahmad Vahidi highlighted the country's role in the Middle East region, saying that the Islamic Republic's supports for Syria precluded the fall of the war-hit country.
Speaking in a ceremony in the western province of Kermanshah on Tuesday, General Vahidi lauded the spiritual might of the country in the international arena.
"Iran's spiritual power makes the enemies to comply," the former defense minister said.
Citing an example of Iran's spiritual might, he said the Islamic Republic's supports for Syria "prevented the global arrogance (the US) from reaching its objective to overthrow the Syrian (government)."
Syria has been gripped by civil war since March 2011 with Takfiri terrorists from various groups, including the ISIL, currently controlling parts of it.
The ISIL terrorist group is believed to be supported by the West and some regional Arab countries.
According to the United Nations, more than 240,000 people have been killed and one million wounded during the conflict.
In the meantime, Iran has remained a close ally of Syria and supports its legitimate government in the face of foreign-backed militancy.
Earlier on June 2, Iranian President Hassan Rouhani hailed the resistance of the Syrian government and people against foreign-backed terrorist groups in the Arab country, saying that Tehran is determined to side with Damascus to the end of the crisis.